Teşkilat (Organization) series met with the audience on Sunday evenings as a very successful project on TRT1 screen with its third season. Çağlar Ertuğrul was the partner of Deniz Baysal, who was the female lead actor in the first two seasons. However, after Ertuğrul's decision to leave, Murat Yıldırım was included in the story and the series had another successful season by reaching very good ratings again.
With the contribution of Murat Yıldırım's fans, the drop in ratings towards the end of the second season of the Teşkilat series showed signs of recovery in the third season. Fans also liked the duo of Deniz Baysal and Murat Yıldırım.
As one more season in the Teşkilat series came to an end, the two leading actors answered questions from the audience on TRT's youtube channel. Deniz Baysal, whom we watch as Zehra, one of the brave and fearless agents of the National Intelligence Organization (MIT), thinks that it is not possible for her to be an intelligence agent in real life.
A viewer asked: "Did you say, 'Actually, I could have been a spy too' while playing this drama?"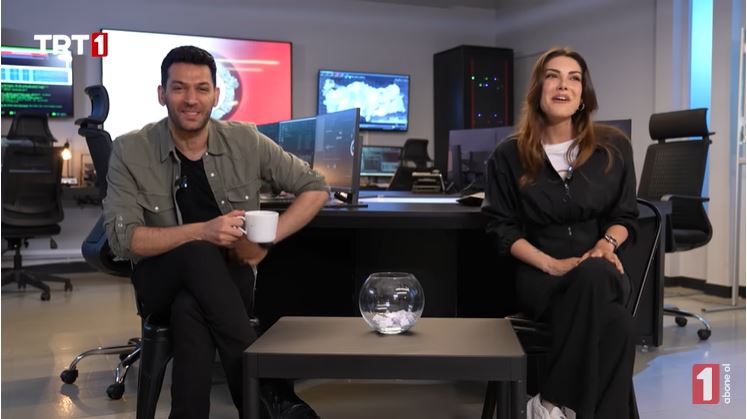 Answering the audience's question, the famous actress joked that her own reality was diametrically opposed to the Zehra character she portrayed, jokingly saying:
"People are envious, but I think I couldn't have done it. I gossip a lot, I'm never empty, so I can't keep a secret (joking). No, there is no such thing as private life, you dedicate yourself to it with your whole existence. Very difficult. I could, but I don't think I can. I think people are born with his trait, I think so."
Murat Yıldırım also evaluated that taking such a responsibility is not a situation that can be decided by acting in a TV series.
The famous actor said, "It is a very exciting profession for sure. It is not a profession that can be decided by playing in such a series. Even we can understand how difficult it is, maybe 10 percent of it. I had the opportunity to chat a few times, I had heard really interesting things. "I don't think it's an easy job," he said.
Expressing that being an agent actually includes acting, Murat Yıldırım added that the profession has an attractiveness, but that the difficult part of the profession is more prominent than the enjoyable parts.