Years later, a confession came from Birsel, the scriptwriter of the movie "Aile Arasında", which made a huge impact in 2017, the script of which was written by Gülse Birsel and released.
Many famous names, including Engin Günaydın, Demet Evgar, Erdal Özyağcılar, Devrim Yakut, Fatih Artman, Şevket Çoruh, Gülse Birsel, Derya Karadaş, Su Kutlu and Ayta Sözeri, took part in the movie, directed by Ozan Açıktan.
Gülse Birsel also made a confession by sharing a photo of her with the film crew from her Instagram account during the filming years.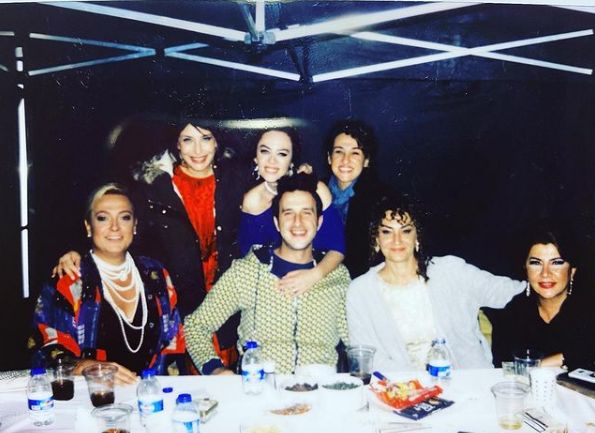 Part of the shooting of the movie Aile Arasında, which tells the funny story of two families, took place in Adana. However, Gülse Birsel confessed to a movie years later by writing that the wedding scene, which the audience thought took place in Adana, was shot in Silivri.
Birsel wrote the following under the photo she shared on her Instagram account; October 2017. Shooting wedding scenes and a terribly cold night in Silivri. (Yes, we shot the wedding scenes in a house in Silivri, not Adana.) I found this photo yesterday when I put my hand in my pocket after wearing the same parka, years later. (The Polaroid machine belonged to Derya and she didn't give the photos to anyone. I probably stole it.)