Preparations for the new series of Disney Plus, Ru, are in full swing. In the series, in which Meryem Uzerli will take the leading role, there was a male lead crisis a short time ago. However, this problem seems to have been resolved.
Half-German, half-Turkish actress Meryem Uzerli suddenly became the center of attention in Turkey with her character Hürrem in the TV series Muhteşem Yüzyıl (Magnificent Century). Uzerli, who took part in several TV series and films after the Muhteşem Yüzyıl, decided to continue her life in Germany.
Meryem Uzerli is now preparing to appear in front of the camera for the new series of Disney Plus, Ru. While the preparations for the Ru series, which will tell the relationship of a mature woman with a man much younger than her, were underway, the male lead crisis that emerged a while ago was resolved. It was learned that Burak Berkay Akgül will play the role of Meryem Uzerli's young lover in the TV series Ru.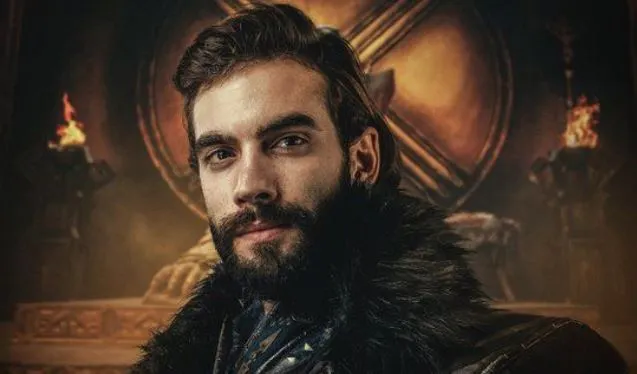 Young actor Burak Berkay Akgül does not have much acting experience yet. Akgül, who first appeared in commercials, played the character of Rüzgar in the TV series Maria and Mustafa. Then he took a role in the Kahraman Babam series, which had a very short life. Burak Berkay Akgül was playing the character of Kaya Tegin in the Destan (Epic) series, which was recently broadcast on ATV.
It was previously announced that Mert Yazıcıoğlu will be Uzerli's partner in the series to be shot for Disney Plus by Medyapım. But Yazicioglu had to leave the project when the shooting was delayed because it conflicted with the timing of his other works. Then the search for a leading male actor started again.
In the TV series Ru, which will be shot in the Urla district of Izmir, the extraordinary love of Reyan, who runs the restaurant RU with her husband, with the gifted Uzer, whose mother is cancer patient, who solves the problems that challenge everyone in a short time, will be told.
The encounter of Reyan and Uzer will completely change the story. The couple, who have a big age difference between them, will be interested in each other and will bring a love that will break taboos to the audience.