Young actress Sera Kutlubey had a very successful performance in the TV series Zalim İstanbul (Cruel İstanbul) and had a great career break. The actress, who received many role offers after this series, takes the lead role in the drama series called İyilik (Goodness), which continues its second season.
The actress, who impresses with her successful performance and receives great support on social media, takes place with the character of Damla in the series İyilik. The success of the actress reflected on the screen was also crowned with an award.
Innovation and Achievement Awards were given to their owners. Sera Kutlubey, who won the "Best Actress of the Year" award, was also very proud.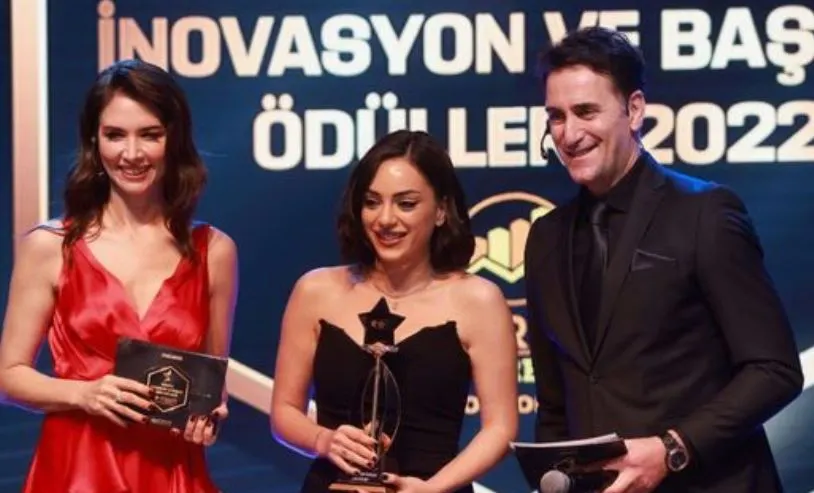 The actress, who appeared in front of her fans with a different image in the series and revealed that she could play the role of a tough woman very successfully, is considered one of the most successful female actors of the last period.
Sera Kutlubey, who also draws attention with her beauty, succeeded in being one of the names that the producers followed closely and received many offers.
It is not known how long the İyilik series will last, but it will not surprise anyone that the actress's name will appear in many projects with the new year.