The Gizli Saklı (Secret Hidden) series, which was broadcast on Fox TV and made its finale in the past weeks, ended, but left a new love behind.
The news in the press that there was a love affair between Halit Özgür Sarı and Sinem Ünsal, who shared the lead role in the series, was confirmed by Sinem Ünsal in the past few days. The famous actress, who became close with her partner in the series after ending her 4-year relationship, confessed in a statement that she was in love with her partner.
The couple was seen holding hands for the first time. The famous couple, who lived their love freely, were caught hand in hand by the members of the press on the streets of Istanbul.
The friendship of Sinem Ünsal and Halit Özgür Sarı, one of the most popular actors of the last period, that started in the TV series Gizli Saklı, turned into love.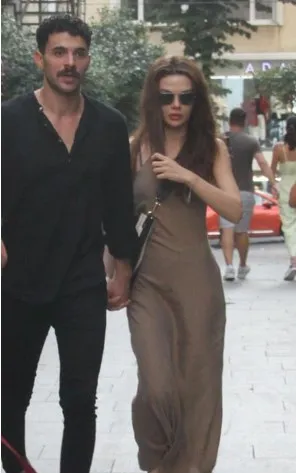 Sinem Ünsal, whose star was shining with the TV series Mucize Doktor (Miracle Doctor), found love on the set of "Gizli Saklı", where she played the character "Naz".
She lost her heart to Halit Özgür Sarı, who played her husband Pamir. The script came true. The lovers, who have been keeping their relationships in secret for a while, started to live their love freely with the end of the series.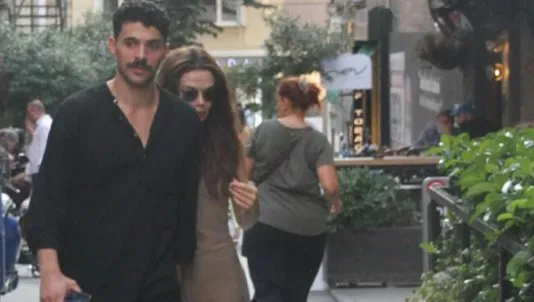 The lovers who went to Belgrade last week were caught hand in hand on the streets of Istanbul for the first time the previous day. Standing out with her shy and sympathetic attitude, Sinem Ünsal ended her relationship with her colleague Kıvanç Kılınç, with whom she had been together for four years, 1.5 months ago.