The Alef series, which received great acclaim with its first season and is the first example of mystical-thriller genre in Turkey, met with the audience on BluTV in Turkey. Alef, which was very popular with its first season, and whose second season was filmed after that, entered the caravan of TV series that opened abroad.
The first season of BluTV and FX special production Alef, starring Kenan İmirzalıoğlu, Ahmet Mümtaz Taylan and Melisa Sözen, was broadcast in 2020. Alef, whose first season lasted eight episodes, attracted great attention by taking the viewers on a journey full of mystery and action in the year it was aired, while at the same time it was included in the list of 'The 15 Best International Series of 2020' prepared by Variety, one of the most prestigious magazines in the world.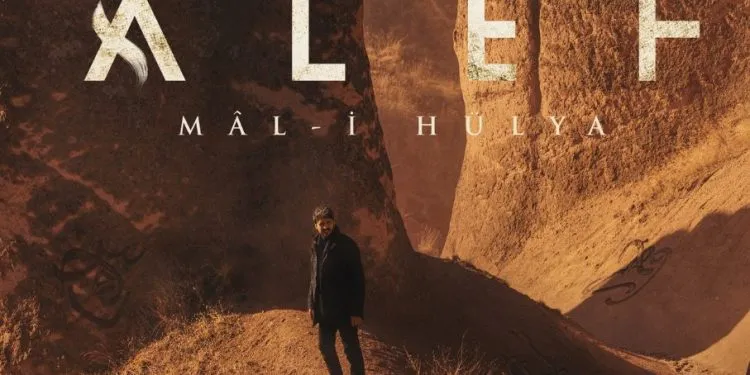 The series, shot by MAY Productions, attracted great attention with its first season, and its second season met with the audience on BluTV in 2022. In the second season, published under the name Alef: Mal-i Hülya, the lead roles were shared by Taner Ölmez, Aybüke Pusat and Hande Soral.
The series, which draws attention with its strong cast, also includes Serdar Orçin, Mehmetcan Mincinozlu, Emel Çölgeçen, Çiğdem Selışık Onat, Cankat Aydos and Ahsen Türkyılmaz.
International award-winning director Emin Alper directed the first season of Alef, while Gökhan Tiryaki took the seat in the second season.
One of the most extraordinary TV series shot in Turkey, Alef is now getting ready to meet the Greek audience. Two seasons of Alef, consisting of 16 episodes, will soon begin airing in Greece.
The first season of Alef was in the category of Best Crime Series at the New York Festivals TV & Film Awards, an international competition that has been held since 1957 and rewards the best promotional, marketing and design projects of the television and film industries of over 50 countries. Bronze won the Silver awards in the Best Credits category.