Famous actress Demet Özdemir continues to be on the agenda both with her marriage to Oğuzhan Koç and with the series Dünyayla Benim Aramda (Between the World and Me), which started on Disney Plus. The famous actress had a dinner with its producer Asena Bülbüloğlu and celebrated the success of the series once again.
Making statements to the cameras after the meal, the actress said, "We celebrated our drama again. We hear really good things, we read very good things. We are happy too. It's very ingrained in us. Ask my producer about the continuation," she said. Demet Özdemir took a positive stance on the continuation of the series.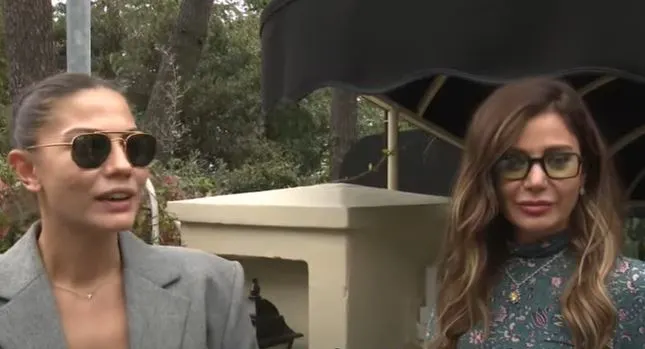 Producer Asena Bülbüloğlu stated that they wish to continue with the information she provided. It was also revealed that news from Disney Plus was expected on this subject.
Demet Özdemir specifically stated that they met because they missed each other, and that this meeting did not mean a meeting related to the second season.
Demet Özdemir, who stated that they were satisfied with the return messages of the audience for the series, explained that they internalized it a lot while shooting.
The actress said, "When we read such good comments, we saw everything we dreamed of, now we are very happy."
Starring Buğra Gülsoy, Hafsanur Sancaktutan and Metin Akdülger, the TV series "Dünyayla Benim Aramda" has been airing once a week since September 14. The fifth episode of the series, which met with the audience, consists of a total of 8 episodes.