Kanal D's popular series, Üç Kız Kardeş (Three Sisters), started the season late and made an early season finale. The series, which is loved by the audience with its story, achieved great success in its first season. The story, which has become the most watched production of Tuesday evenings in a short time, is adapted from İclal Aydın's novel of the same name.
The shooting of the second season of the series, which tells the story of three sisters who grew up in a loving family but is dragged into dramatic events due to the changes in their lives, has recently started. İclal Aydın's very popular novel was met with great interest when it was adapted into a TV series.
The shooting of the series started in Ayvalık. The audience is very excited before the highly anticipated new episodes. In particular, what will happen in the love of Türkan and Somer, brought to life by Özgü Kaya and Berker Güven, is the biggest curiosity of the audience in the new season.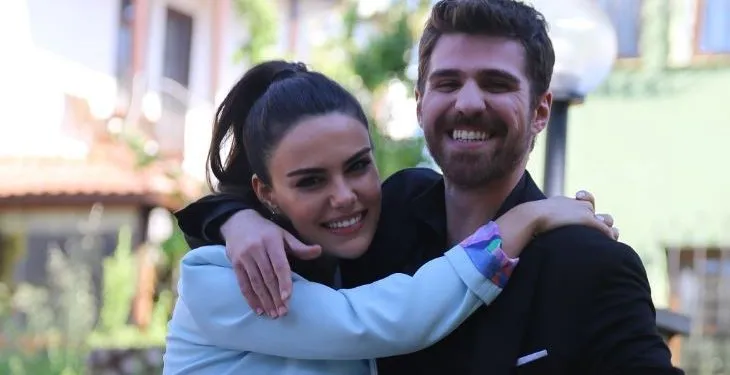 İclal Aydın, who plays the lead roles of Özgü Kaya, Berker Güven, Almila Ada and Melisa Berberoğlu, as well as names such as Reha Özcan and Veda Yurtsever, is one of the important names of the series with her contributions to the script as the writer of the story.
İclal Aydın shared a post that will increase the excitement of the audience during the first shooting days of the series. The actress shared a pose with Özgü Kaya, the young actress who had a new breakthrough on the screen with the character of Türkan. In her message, she said, "Our Unique Türkan. We are ready for a wonderful season with my beautiful girls." published the note.
Özgü Kaya, on the other hand, responded to this message on her own page with the words "How beautiful you are, I love you so much" to İclal Aydın…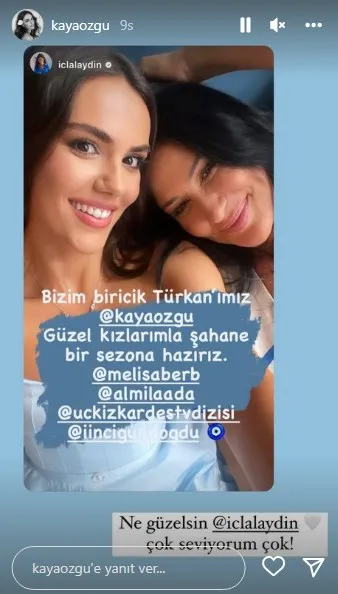 This post was a nice surprise for those who were waiting for the second season of Üç Kız Kardeş. With this sharing, it is understood that the two actors who play mother and daughter are close behind the camera. The series, which is prepared to come with new surprises in the new season with its story full of intrigue, is expected to come to the screen in the first days of September.
Reha Özcan, who gave life to the character of "Sadık", the father of the family, recently increased the excitement by saying that there were new surprises in the series. This first pose from the set of the series, which started shooting the season, increased the excitement of the audience even more….