The popular actors of the series are constantly being the subject of comments by their fans on social media. The most talked-about names of the day, week and month, along with the incoming shares, are presented in tables by social media measurement platforms.
Su Burcu Yazgı Coşkun has been the most talked-about name among female actors in the last year. Su Burcu Yazgı Coşkun, who is very popular with the character Asiye played in ATV's Kardeşlerim (My Brothers and Sisters) series, stands out among the popular names of social media.
However, she lost her place in the weekly charts to Sıla Türkoğlu, the actress of the Kızılcık Şerbeti (Cranberry Sherbet) series.
It seems that Su Burcu Yazgı Coşkun has regained her throne after her short-term falling popularity! The actors of the productions, which have been on the screen for two weeks after the TV series were suspended due to the earthquake, are also on the agenda on social media.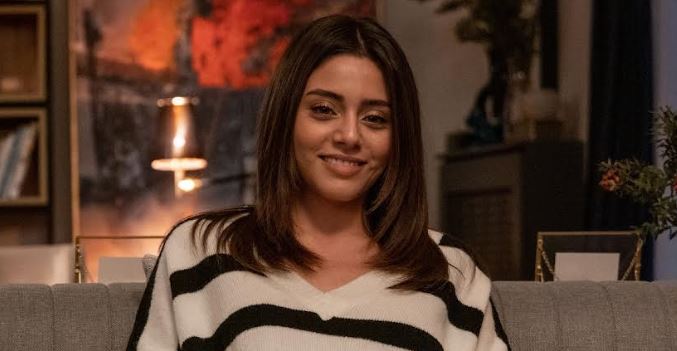 In the table of Adba.tv dated February 28-March 6, it is seen that Su Burcu Yazgı Coşkun ranks first with 75 thousand 200 messages.
Sıla Türkoğlu has also opened up a lot! The number of messages sent to Türkoğlu is 48 thousand 300. The name that followed them was Demet Özdemir!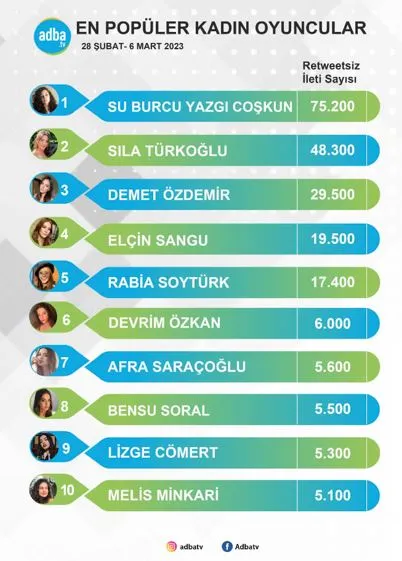 There is a process where two successful and young actors are the most talked about names on social media, along with the comments made by their fans.
In this bilateral rivalry that has been going on for months, the name of Demet Özdemir has entered the list at the 3rd place surprisingly this week!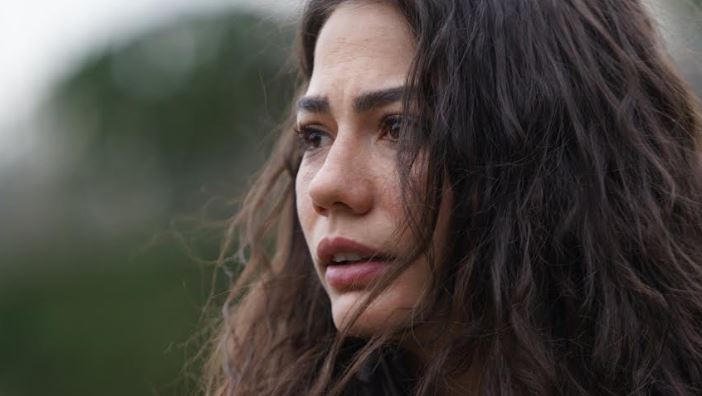 In the coming weeks, it is a question of whether Demet Özdemir, who had a big break with the "Adım Farah" (My name is Farah) series, will force the first row of the table!
Özdemir, who was the subject of 29,500 messages during the week with the first episode, let's see how she will push her other two opponents.