The praise for Pınar Deniz's acting performance is dazzling! In the social media environment, the change of Pınar Deniz, who plays the leading role in the TV series Yargı (Family Secrets), is being talked about. The famous actress, who returned to the third season as prosecutor Ceylin in the series, also renewed her image.
Pınar Deniz's fans also describe the new season as very impressive, as the character of Ceylin, who was promoted from lawyer to prosecutor, reflects her experiences on the screen with very strong emotions.
Pınar Deniz, who starred in the TV series Yargı with Kaan Urgancıoğlu, became one of the first topics on the agenda on social media platforms with the praising words of her fans.
The rating record-breaking TV series Yargı, produced by Ay Yapım, was on the screen on Sunday evening with the first episode of its 3rd season. The series, which the audience has been eagerly awaiting for a long time, once again received great acclaim for its twisted story and was at the top of the rating list.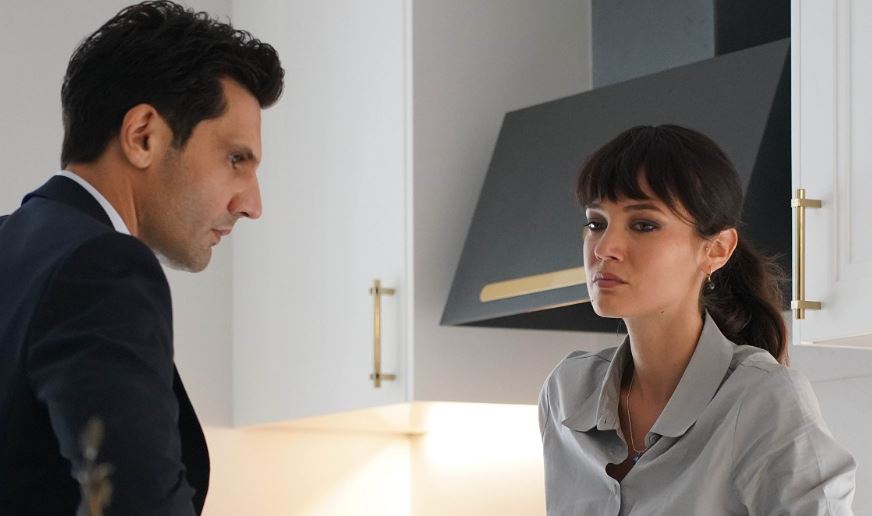 Famous artist İbrahim Tatlıses made a comment full of praise for Judge, which is also trending on social media, and Pınar Deniz, who gave life to the character of Ceylin in the series.
In his post on his social media account, İbrahim Tatlıses said, "Pınar Deniz, you finished me, girl. What a Yargı, friend! "I congratulate the whole team," he said.
Pınar Deniz, Ceylin in the series, received great praise from the fans of the series with her acting performance.
You can see in her social media posts that viewers like the character of Prosecutor Ceylin very much to Pınar Deniz.
In addition to the emotional scenes in which she met Ilgaz again, Ceylin deeply touched the audience with her acting in the moments when she lost her daughter Mercan.