This season, the storm of Salih Bademci is blowing on the screens. It would not be a lie to say that Salih Bademci, who is talked about with his outstanding acting performances in different roles, is living the brightest period of his career.
Salih Bademci, who appeared in front of the audience with a different character in every production he took part in, shared the lead role with Özge Özpirinçci in the TV series İlk ve Son, broadcast on Blu TV, and enchanted his fans as a man in love.
The actor, who appeared in front of the screen with Burçin Terzioğlu in Yalancı series broadcast on Show TV, turned the corner with the character of "Mehmet Emir", a successful doctor in business life but an obsessive abusive man in his private life.
Despite the strong cast and remarkable story of Yalancı series, the final decision was made when the expected ratings could not be reached. The series will end its screen journey in the coming days. However, the storm of Salih Bademci on the screens continues to blow with another series this time.
Salih Bademci started to be talked about with his performance in the series Kulüp, where he shared his leading roles with Gökçe Bahadır, Barış Arduç, Fırat Tanış and Metin Akdülger, which started to be broadcast on Netflix. The talented actor once again demonstrated how masterful he is in creating characters with the character of 'Selim Songür' in the TV series Kulüp.
The comments made by the followers of Salih Bademci, who shared a behind-the-scenes photo of Kulüp TV series on his Instagram account, also showed how successful the actor was.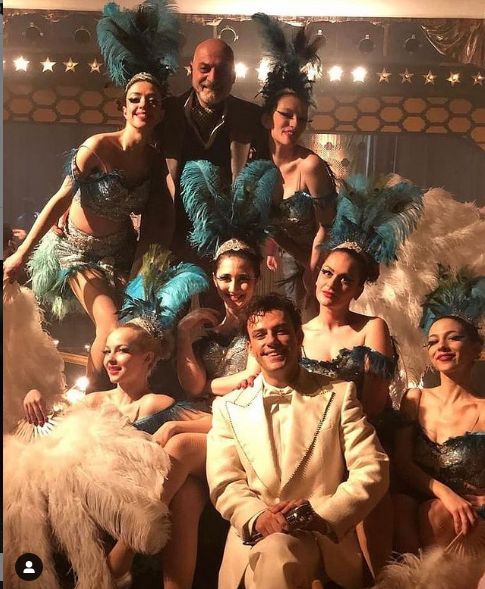 Kulüp series broadcast on Netflix is ​​a 6-episode project and takes place in the 1950s. Salih Bademci gave a wonderful performance with Selim Songür, a colorful singer of the entertainment world. The character, which some viewers felt inspired by Zeki Müren, came to the fore as the most talked about serial character of the last period.
Many of his followers commented on Salih Bademci's post as "You are an Oscar-winning actor", "Your acting is amazing", "Your performance is great".
After such a successful performance, Salih Bademci's next role is also very important for his career. Bademci's new project, which has increased the expectation in the eyes of the audience, has already been eagerly awaited by the fans.