The duo of Alp Navruz and İrem Helvacoğlu come to the fore with their leading roles in the TV series Yürek Çıkmazı (Heart Impass), which stands out as one of the successful TV series of this season on TRT1 screen.
While Ayça Bingöl and Mesut Akusta enchanted everyone with their acting that did justice to the roles, now a brand new character named Ali Fuat has come to the story.
With the inclusion of master actor Mehmet Aslantuğ in the series "Yürek Çıkmazı", the audience began to wonder what effect this surprise character would have on the story. The first trailer from the 7th episode of the series was released and Mehmet Aslantuğ appeared for the first time. Fans of the series think that Aslantuğ will suit the story very well.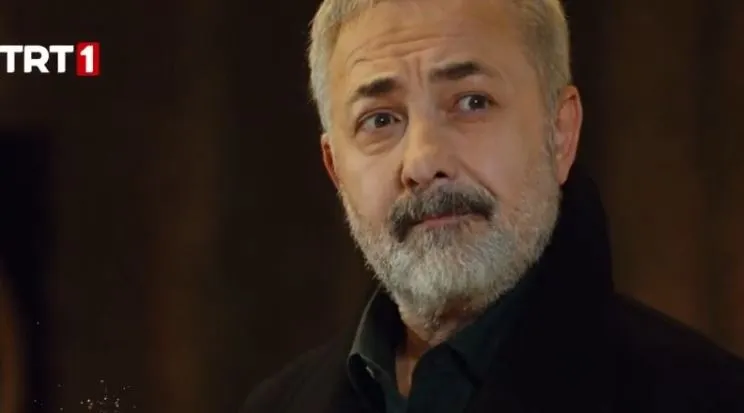 Mehmet Aslantuğ, who is memorable with his previous roles, last appeared in the TV series named Innocence, which was published in 13 episodes last year. The actor, who has not been seen on the sets for almost 1.5 years, will now meet with his fans again with the Yürek Çıkmazı project. The viewers, who are also very curious about what the character of Ali Fuat is, are searching for information about him.
While the allegation that Ali Fuat is Zeynep's real father is being put forward, it is estimated that a completely different process will be experienced with the arrival of this character, who has been unjustly imprisoned for a long time due to a crime thrown at him.
Yürek Çıkmazı fans shared the following comments about Mehmet Aslantuğ's participation:
"My God, I love this man's voice and stance."
"I am a Mehmet Aslantuğ patient. His personality and acting are both amazing. Yürek Çıkmazı was a great drama and it will be even more awesome."
"While the series was so good, it will peak with Mehmet Aslantuğ."
"More exciting events await us in the series with Mehmet Aslantuğ."