Imagine a Turkish TV series that can stay on the screen for a season despite its very low ratings. This is not an easy task. The performance of the Tuzak (Trap) series in this regard is tremendous. Because the original audience of the series was formed abroad. In other words, even if the viewers in Turkey did not show much interest and the ratings were very low, the interest of the fans of the foreign series was enough for the broadcaster tv8.
In fact, this is happening for the first time, and it proves that the high demand for Turkish TV series from abroad can even prevent low ratings in the rating system. We saw a similar situation this season in the TV series Gecenin Ucunda (At the end of the Night), starring Neslihan Atagül and Kadir Doğulu. The only reason why this project was able to stay on the screen for one season was the high interest abroad.
In addition to making the finale last week with the 26th episode of the Tuzak series, in which Akın Akınözü and Bensu Soral took the leading roles, one should not ignore the great success it achieved.
There was great interaction on social media before the series even started. Especially Akın Akınözü fans gave a very strong support to the actor. Bensu Soral deserved to be a female lead with a performance far above expectations.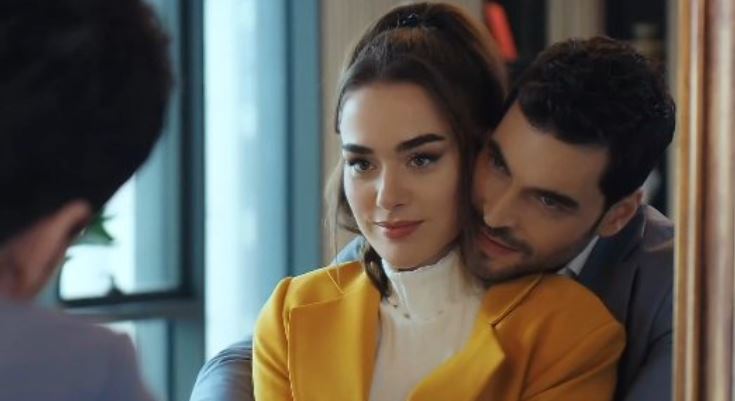 The fan interest shown to Akın Akınözü made the Tuzak series the most talked about series on social media for many weeks. Akınözü managed to rank first in the list of the most popular male actors in this process.
The Tuzak series attracted great attention in many different geographies from Russia to America, and its overseas sales continued very well.
With the influence of this project, Akın Akınözü became the face of a digital platform in Russia. This platform bought Tuzak as well as many Turkish TV series.
Akın Akınözü made the following statement after the Tuzak series: "Tuzak was a very good project, it was a very enjoyable project for me. We did a very clean job for 26 episodes, a job that I stand behind all the way."
The poor rating Trap series may be over, but it left a great success story behind! 9
Explaining that new projects are coming and that he has started to evaluate at this stage, the successful actor said that there is no clarity yet and he will rest for a while.
On the return of the commercial shoot in Russia, Akın Akınözü said, "Of course I rest, but there are also projects coming, I read. I'm getting excited about it. I don't know this at all. I set out with the mind of rest, something comes up that people want to do. But for now, nothing is finalized," he said.