Oktay Kaynarca's new series, Ben Bu Cihana Sığmazam (I Can't fit in this World), in which he plays the leading role and takes part as a production partner, met with the audience on Tuesday, September 20, on the ATV screen. The interest in the actor, who has a large fan base, was again high. Oktay Kaynarca, who previously put forward the claim of the series by saying "It will be the locomotive of the season", also showed great effort in the formation of the cast of the series.
The famous actor, who included production after acting and therefore had a very busy period, appeared before the audience again with his new character, Cezayir Türk. The new series shed a light of hope for those who are angry that Eşkıya Dünyaya Hükümdar Olmaz (The Bandits), which lasted for 6 seasons, was suddenly canceled at this time last year.
Many TV series fans who still can't forget Eşkıya Dünyaya Hükümdar Olmaz and the characters there called on Oktay Kaynarca to bring his old co-stars to the new series.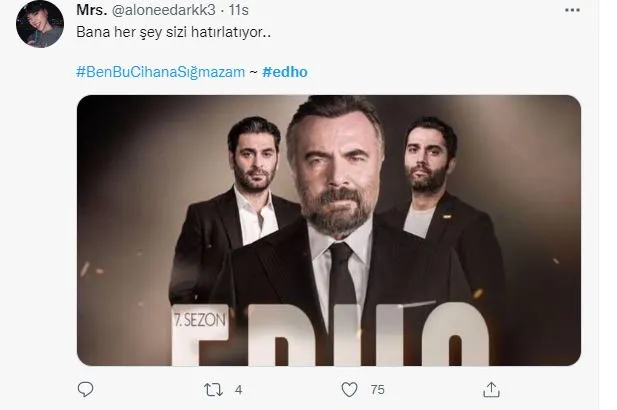 One of the most important characters of Eşkıya Dünyaya Hükümdar Olmaz, İlyas Çakırbeyli was played by Ozan Akbaba, Alparslan Çakırbeyli was played by Yunus Emre Yıldırımer and Hızır Ali Çakırbeyli was played by Yalçın Hafızoğlu.
A number of TV fans commented, "If you're a screenwriter guy, bring these two to the show and we'll make you king of Tuesday nights again."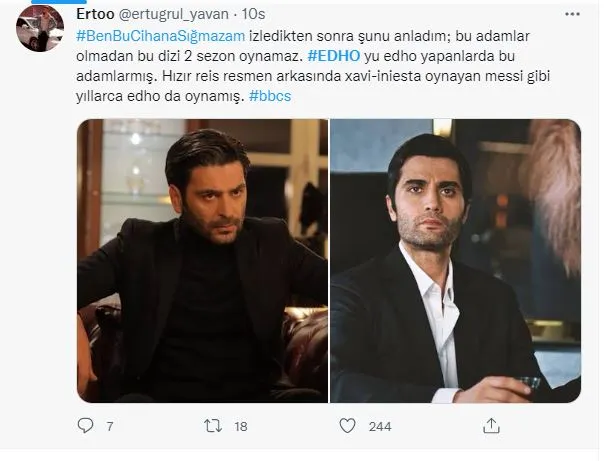 Many people who made similar demands on social media in a short time attracted attention by removing the edho tag to the front of the agenda.
Oktay Kaynarca's fans shared various comments stating that they want these 3 games to participate in the Ben Bu Cihana Sığmazam series.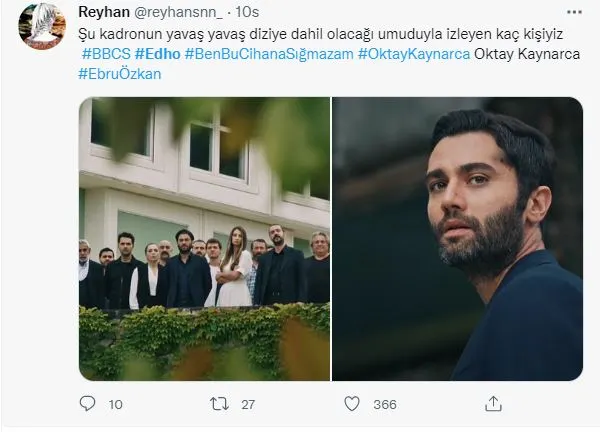 It is not known whether this demand of the fans of the series, who can not forget the old series and express that they could not find exactly what they were looking for in the new series, will reach the famous actor, but there must be a meaning of the great interest and love shown to the Eşkıya Dünyaya Hükümdar Olmaz, who was canceled by ATV, even after a long time.