Yasak Elma (Forbidden Apple) series will meet with the audience in October with its sixth season. It was a remarkable development that the series will be collected later than the previous seasons and that it will start in October, not September.
There will be important changes in the new term of Yasak Elma, which Fatih Aksoy and Medyapım team attach great importance to. Many new names are expected to join the roster. It was also a matter of curiosity what kind of story the screenwriters would draw the audience to the screen in the sixth season, which is expressed as the final season.
It is known that Eda Ece will continue to take the lead role in the series with the character of Yıldız. However, the fate of Şevval Sam's Ender character was not clearly known. Şevval Sam, who came to the agenda to leave the series for a while, gave signals that she could stay later.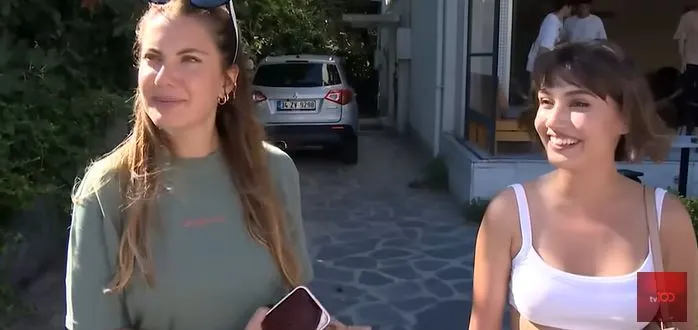 Eda Ece put an end to the issue of Şevval Sam, which confuses many TV series fans. Eda Ece, who met with Sevda Erginci, with whom she played a role in the first two seasons of the series, clearly stated that Şevval Sam will be in the team in the sixth season.
Eda Ece stated that "Şevval and I are constant, our environment is changing" and that new names will join the series. Eda Ece, who asked the reporters about Şevval Sam's situation, said, "She explained, she's staying. We will do the final season together," she said, and ended the discussions.
Eda Ece also announced that the interest in her increased when she went abroad. Emphasizing that the series was especially popular in Lebanon, the actress said, "The Yasak Elma has spread around the world, so it doesn't end."