This season, the series that broke the rating records on the screen was the Yalı Çapkını. It even broke such records that for many years, after the last Sefirin Kızı (Ambrassador's Daughters) series reached 12 ratings, it surprised me with its approaching 14 ratings.
The series has been popular since it started airing on Star TV on Friday evenings, and it puts a smile on the face of both the producer, the channel and the audience with its double-digit ratings.
The Yalı Çapkını series also appears effectively on social media. The followers of the series also love the characters Seyran and Ferit, brought to life by Afra Saraçoğlu and Mert Ramazan Demir! In the series signed by OGM Pictures, the scenes of the duo full of bickering and bickering also stand out with some natural movements and facial expressions.
However, despite the extremely active audience on social media, the superiority of the Tuzak (Trap) series on social media is another! The series began to be broadcast as an ambitious production of tv8.
It continues in partnership with Akın Akınözü and Bensu Soral. However, the failure to catch the expected ratings brought the final claims. However, with the statement made, it is expected to continue until the end of the season.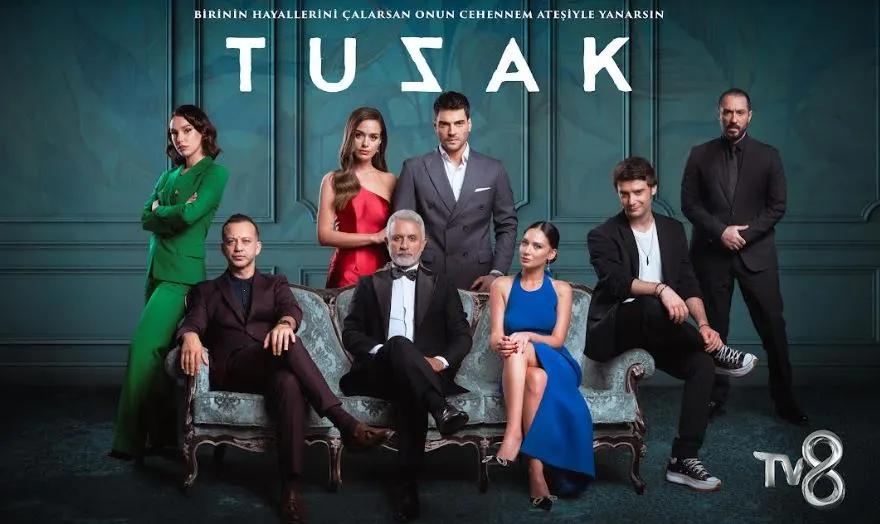 Meanwhile, Akın Akınözü's millions of fans around the world also show interest in the series. The viewers, who support both the actor and the series, make it talk a lot on social media every week. With their posts, a social media result that surpasses even the TV series with high ratings is revealed!
Below is the latest status of the table published weekly by Adba.tv. During the week of December 5-11, the most talked about series on social media was Tuzak with 52 thousand 800 messages…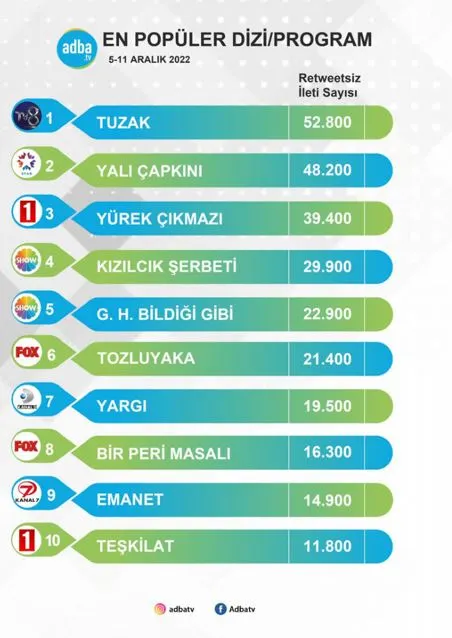 The Yalı Çapkını TV series, on the other hand, was in the lower ranks with a lower number of messages in the past weeks.
The Yalı Çapkını seems to have caught up with the Tuzak series in the week when Yürek Çıkmazı (Heart Impass) dropped from 2nd to 3rd! The Yalı Çapkını is pushing the Tuzak series on social media with 48,200 messages.