The Zeytin Ağacı (Olive Tree) series, shot in Ayvalık last summer for Netflix Turkey, was a production that impressed the audience. The story, which started with one of the 3 girlfriends who had been friends for many years, settled in Ayvalık from Istanbul after getting cancer, was very popular as a series that touched the emotions.
The series, which met with the audience on August 28, became one of the remarkable productions of Netflix in a short time. Starring Tuba Büyüküstün, Seda Bakan, Murat Boz, Rıza Kocaoğlu, Fırat Tanış, Boncuk Yılmaz, Füsun Demirel and Serkan Altunorak, the series has reached a point where no Turkish TV series has been able to achieve on the digital platform!
The Zeytin Ağacı, which is about the family line-up, which has attracted attention as an alternative method in the series in recent years, is full of scenes that make the audience feel and think. The Zeytin Ağacı series, which was broadcast as 8 episodes, was also appreciated by Netflix's subscribers in different countries.
In addition, with the latest information, it has been learned that the Zeytin Ağacı series is the first Turkish series to enter the Netflix Top 10 list in the UK. Thus, the Zeytin Ağacı has reached a success that other TV series have not been able to achieve before, on Netflix…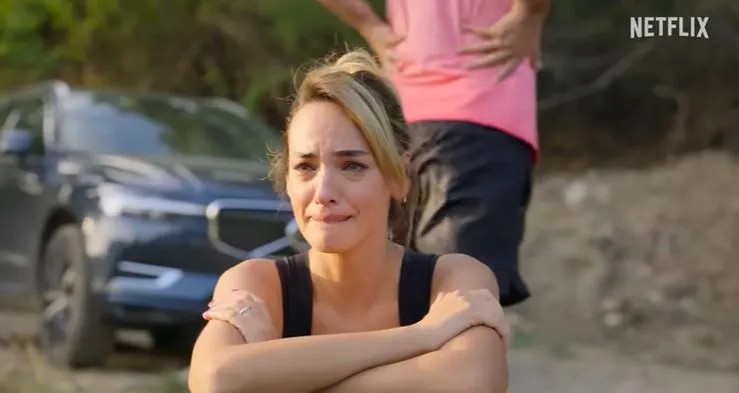 With the intense interest it received in Turkey, Zeytin Ağacı became a popular TV series among Netflix subscribers and viewers in foreign countries. Having achieved a great success with 18.100.000 hours of viewing in its first week, Zeytin Ağacı wrote another success story by entering Netflix's Non-English TV Series list from the 5th place!
The Zeytin Ağacı series surprised by entering Netflix's Top 10 list in 28 countries, including Argentina, Egypt, Germany, Italy, Poland, Switzerland and Turkey, on the first day of its broadcast.
When the trailers were released, no one expected the Zeytin Ağacı to attract this much attention. However, it was an unexpected success. Many people who made biased comments agreed that it was a very impressive drama after watching it…
A woman who decided to take a different path on the problems she experienced due to cancer, met a man named Zaman, who works on family alignment, and the positive progress in her treatment created an interesting situation for people living in similar situations.
The subject of the series, which has a psychological aspect, was talked about more than the actors. Meanwhile, the acting of Murat Boz, who was not compared to Tuba Büyüküstün and was criticized, was appreciated by the audience.
While the screenwriter of the series, Nuran Evren Şit, shared on social media that the series is the most watched Turkish series in Mexico, she published the news in the Mexican press that the series draws attention with its deep messages about life. Tuba Büyüküstün also carried the post to her own page and congratulated the screenwriter by tagging them…