Üç Kız Kardeş (The Three Sisters) series, whose third season shooting has started in Ayvalık, will once again be in a tough ratings race. As new names join the series' team, you will watch a process in which the story will become different.
Images reflecting the family atmosphere of the actors on the set of the series and the happiness of being reunited were shared.
Kanal D's record-breaking series Üç Kız Kardeş, which will be released to the audience with its third season, will be on the screen with the first episode of the new season on Tuesday, September 19.
While the shooting of the new season of the TV series Üç Kız Kardeş, adapted from İclal Aydın's book of the same name, continues at full speed, new behind-the-scenes photos have been shared.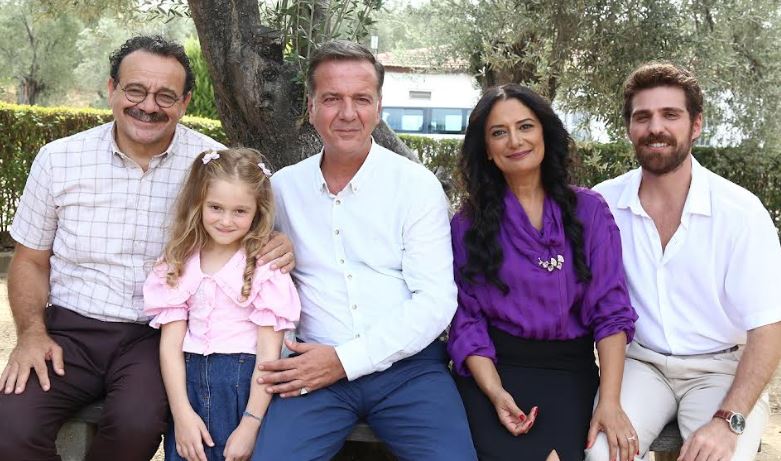 The enjoyable moments of the actors were captured on the set of Üç Kız Kardeş, where fun moments were experienced. These images from the new season of the series attracted great attention.
The cast of Üç Kız Kardeş includes Reha Özcan, İclal Aydın, Berker Güven, Özgü Kaya, Almila Ada, Melisa Berberoğlu, Veda Yurtsever, Tayfun Eraslan, Gökberk Demirci, Benian Dönmez, Nazlı Senem Ünal, Murat Çidamlı, Vural Şahanoğlu, Hakan Atalay, Successful names such as Emre Kıvılcım, Eren Öner, Merve Şen, Zuhal Acar, Ayça İnci, Güldestan Yüce take part.
The director of the series is Eda Teksöz, while the script is written by Sevgi Yılmaz and Nilüfer Özçelik.