Young actor Berk Ali Çatal draws attention with his character Tolga in the TV series Kardeşlerim (For My Family), which has been going on for 3 seasons. The character of Tolga was known as a bad person in the first two seasons of the series. The transformation in the character of Tolga, who always believes that there is evil around him and loses himself to this evil impulse, surprised everyone in the third season.
Berk Ali Çatal said that this transformation in the character of Tolga, which he played in the third season of the series Kardeşlerim, was a great surprise for him. Berk Ali Çatal, who was seen with Nilsu Yılmaz, who played the character of Cemile, who previously left the series, stated that the third season surprised him with the following words:
"It has been a very different season for me. All of a sudden, I watched my character turn 180 degrees. I watched it along with the audience. I did not expect this change, it came as a surprise to me. It was like a return to goodness and heroism. The child, whose preferences do not always enjoy something and who is unhappy, began to see that good things could happen around him. That's how it changed when his perspective changed."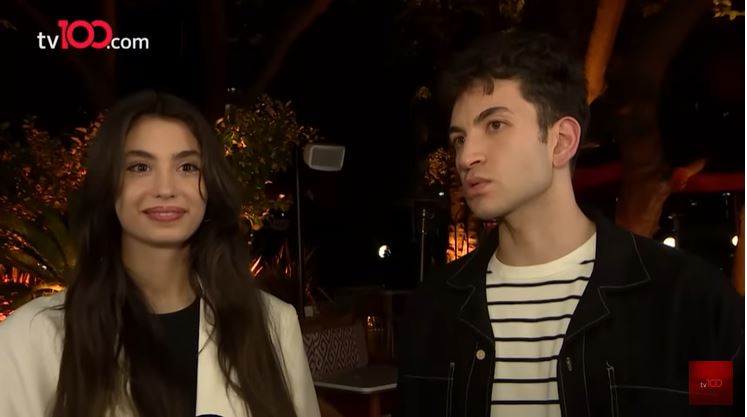 Emphasizing that not only the cast of the series, but also everyone from the director working in the background to the entire technical team and the assistant team, contributed to this success, the young actress also drew attention to the support from the fans.
Berk Ali Çatal said, "The third season went very well. Our fans have also been very supportive of us. Our viewers continue to support us for 3 seasons. This is a good achievement for us. On behalf of both my team and everyone in the whole team, we think we did a great job. It has been a very enjoyable three seasons for me," he said.
After Cemile's character left the series, the audience watched Nilsu Yılmaz in the Fox TV series called Kusursuz Kiracı (Perfect Tenant) at the beginning of the season. The actress also said that she continues to attend the conservatory and spends most of her time dealing with her studies.
With these images, the love of Berk Ali Çatal and Nilsu Yılmaz continued. Nilsu Yılmaz, explaining that they meet whenever she finds time because they have a busy process, added that she will have a good holiday in the summer and that she is negotiating for new projects in the new season.