Evrim Alasya, who was applauded for her successful performance in the TV series Kızılcık Şerbeti (Cranberry Sherbet), continues to impress her fans with the character of Kıvılcım. Continuing a very impressive collaboration with Barış Kılıç in the story of the series, the actor also reflects his experience in every scene. It should also be noted that Evrim Alasya's contribution to the Kızılcık Şerbeti series is very strong.
The famous actress made self-criticism about her youth as a name in her maturity period. The actress, who remembers her 20s and stated without hesitation that she had ignorant courage, said that young people of that age were mistaken in assuming that they knew everything.
When asked about her 20s, Evrim Alasya also made self-criticism and said: I am more satisfied with my current state. I can hardly deal with Evolution in my 20s anymore.
It was distressing, 20 very young and child one year old. Then 20s is the age when you think you know everything. Now I think it was all ignorant courage. It is an age when I know nothing and try to find direction with purely hormonal impulses, where I cannot grasp the meaning of anything. For me it was."
Barış Kılıç also talked about his own 20's. The actor explained that he had a period when he could make decisions faster and his loneliness level was higher, and he thought he could do whatever he wanted whenever he wanted.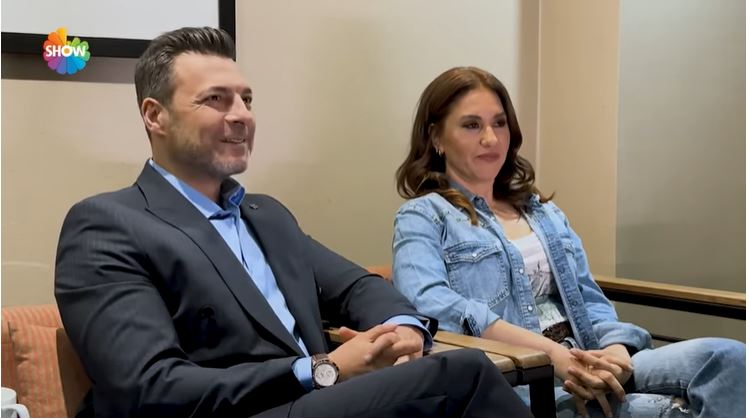 Barış Kılıç said, "It is difficult for us to make decisions as life continues with a staff that gets bigger as we get older." Barış Kılıç also said that he might want to go back to his 20s for some moments, but he is very happy with his age and situation.
Evrim Alasya stated that Barış Kılıç is the most entertaining name on the set of the Kızılcık Şerbeti series. It turned out that Kılıç made imitations on the set and the actors had a hard time shooting the scenes because of laughing.
Explaining that he and Evrim Alasya had a lot of fun on the set, Barış Kılıç said that he was the most punctual name on the set.
Expressing their gratitude to the audience, Alasya said that they provided good support and that it made them feel good.
Barış Kılıç stated that he has been involved in many projects so far, but that he has not experienced the adoption of the Kızılcık Şerbeti series audience that much. The actor said, "We are grateful to them for the feeling of being really involved, for making us feel that they are with us every moment. If this story came here, it came thanks to them."