The series named Adım Farah (My Name is Farah) is broadcast on Fox TV and reveals a strong story on Wednesday evenings. The duo of Engin Akyürek and Demet Özdemir, who are in the lead roles in the series, also put forward performances that do justice to their roles. However, the ratings reveal the fact that the interest shown in the series is decreasing in terms of the audience.
13 episodes are left behind in the "Adım Farah" series. The ratings of the 13th episode, which aired on Tuesday evening, were also below average and brought with it a problem with the lowest ratings among the previous episodes.
The "Adım Farah" series will take a season break on Wednesday, May 31, with its 14th episode. For now, the information is that there is a 26-section guarantee. In other words, in the second season, viewers will have the opportunity to watch the series for 12 more episodes. Of course, the continuation of the series will depend on the ratings.
However, it is expected that the great admiration of the TV series fans abroad will have a positive effect on overseas sales. This situation can be evaluated as a factor that increases the chances of the movie "Adım Farah" in the second season.
We see that the audience made very positive comments about the character of Tahir Lekesiz, played by Engin Akyürek. With the performance of Akyürek, the character of Tahir seems to be one of the unforgettable series characters.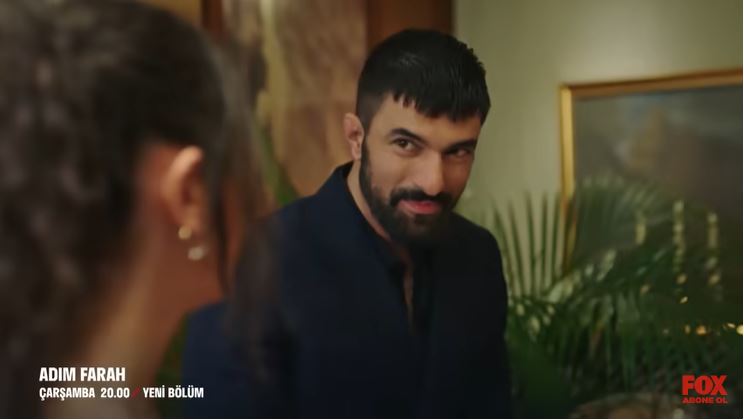 So why is someone who is a mafia member and involved in bad things so loved? In fact, although Tahir is in such a bad life, the size of the love left in him seems to have impressed the fans of the series.
When you look at Tahir's dialogue with Kerimşah, you can understand why the character is loved by the audience. Despite being in such a bad life, Kerimşah's scenes reveal the greatness of the love in him.
Of course, it is also important to embrace a woman and her son who are in a difficult situation, to risk his life for them, and to be elements that bring out the good people in them.
That's why the character of Tahir Lekesiz, full of contrasts, impresses the audience. Engin Akyürek also has a very different experience in his acting career by playing such a character who is in a completely different world.
There is a very large audience watching the series from abroad, and it makes a lot of comments that highlight these human characteristics in the story.
The fact that the interest in the TV series "Adım Farah" abroad is not in Turkey is another case. As a result, we see the contrasts of Tahir Lekesiz's character in the series "Adım Farah" and the fact that his human traits always affect the audience.