The Yasak Elma (Forbidden Apple) series first met with the audience on the Fox TV screen on March 19, 2018 and soon became a popular production. On June 5, 2023, with the 177th episode, this great success story of 6 seasons came to an end. After the finale of the series, the audience shared many comments on social media and said goodbye to the project with different emotions.
The first two seasons of the series, which bears the signature of Medyapım, were dominated by drama and intrigue. The story, which started to differ from the third season and switched to absurd comedy, reached the consistency of 'the series that makes fun of itself'. Yasak Elma, as a series where the actors make it more enjoyable with improvised scenes, absurd events happen and anything called 'this can't happen' can happen, has gained a very different place in the history of television.
The Yasak Elma series, in which Eda Ece had a great career jump, drew attention with the fact that Şevval Sam stayed in the project with the motivation of the audience in the last two seasons, even though she did not like it very much. In the cast of the series, where Nesrin Cavadzade made a great breakthrough with the character of Şahika; Famous names such as Talat Bulut, Sevda Erginci, Berk Oktay, Barış Kılıç, Gökhan Alkan, Biran Damla Yılmaz, Erdal Özyağcılar took part in various periods.
The longest-running production in the career of Fatih Aksoy, owner of Medyapım, Yasak Elma was also recorded as the most successful project of Fox TV, where it was broadcast. Making the series final will make it difficult for Fox TV officials, who have been very comfortable in the Monday competition for 6 years. It will not be easy to replace the Yasak Elma with a new one.
Of course, millions of fans of the series also said goodbye to the project with different feelings. The audience, who collected memories and shared examples of them on social media, was both proud and sad. There will be a void in those who have been loyal to the series and have watched it every week for 6 years.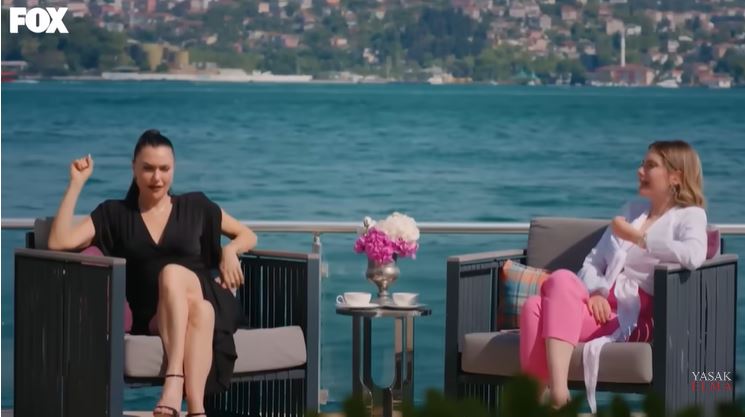 The interaction was very intense as the audience shared thousands of posts about the series on social media. Expressing their feelings after the final episode, the fans of the series made interesting comments.
Here are some of the comments from the audience:
"Six years passed before my eyes. I had memories watching every episode.. I died crying."
"Yıldız and Ender's friendship won. We grew up with you, you grew old with us. I hope you will be happy for the rest of your life, but remember, this love will not end.
"Really, an era is coming to an end, I am so used to you that I heard you very much in the last scene, we will miss you very much."
"I never wanted it to end, I was so addicted to it."
"It was a series that we will not forget for many years. There were episodes that made me laugh, cry and get emotional from time to time. We watched 6 seasons without breath, thank you very much."
"We will never forget such a legend… I was crying hard since the moment you said 'this love will never end' on TV, I stopped crying, I opened the channel to see if anything was broadcast, and I started to cry again… This love never ends."
This love never ends! ❤️‍🔥 Thank you very much to everyone who has been with us for years and did not leave us alone. Bye… 🫶 #yasakelmaveda @foxturkiye pic.twitter.com/QwyDCrOisa

&mdash ; Forbidden Apple (@yasakelmafox) June 5, 2023