Ben Bu Cihana Sığmazam (I Can't fit in this World) series, which is eagerly awaited by those who miss the master actor Oktay Kaynarca, started its screen adventure on ATV with its first episode broadcast on Tuesday, September 20.
Since Oktay Kaynarca is also a production partner, the series received positive comments from the audience on social media with its first episode. In particular, Kaynarca's fans commented that the actor appeared before the audience with another very successful project.
TV critic Sina Koloğlu made an interesting observation about the "Ben Bu Cihana Sığmazam" series, in which the master actor shared the lead role with Pelin Akil and Ebru Özkan.
Sina Koloğlu used striking expressions in her article on social media in which he evaluated the series. In his article, Koloğlu drew attention to the fact that there are inspirations from the Eşkıya Dünyaya Hükümdar Olmaz (The Bandits) (EDHO) series, which was terminated by the channel with a last-minute move while Oktay Kaynarca was expected to be broadcast last season.
Sina Koloğlu made the following observations in his article, in which he used the rhetoric "There were even some people involved in the Kurtlar Vadisi (Valley of the Wolves)". "Ben Bu Cihana Sığımazam", there is a trace of EDHO from the generic music 'sound' to the crowded family stories. Neither the script nor the actors are settled as of the first episode.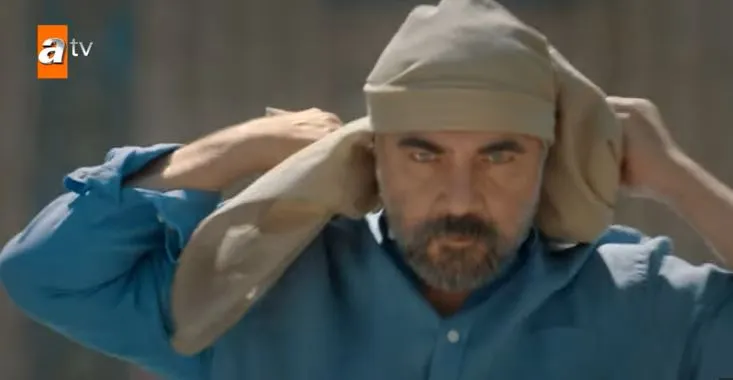 The household waited and watched the first episode when and how Cezayir Türk (Oktay Kaynarca) would meet Leyla (Ebru Özkan Saban). I think the meeting of both spouses, Firuze (Pelin Akil) and Leyla and their stories will be the most curious of the series. The future of the series is determined at the end of three episodes. If it can attract those who love EDHO, it will continue. When will the "caricature of the enemy" thing in TV series like this be stopped?"
On the other hand, the most striking criticism of the new series on social media was that the character named "Cezayir Türk", played by Kaynarca, had two different lives and had a love affair with two different women. This situation in the story, which was interpreted as an effort to show polygamy as normal, became one of the most criticized issues.