The activities of the famous actor Kerem Bürsin in Spain were talked about for a while. Kerem Bürsin opened the door for a career in this country with his contacts in Spain.
In addition to Kerem Bürsin, in Spain, where Turkish TV series are watched intensively, successful names such as Cansu Dere, Melis Sezen, Caner Cindoruk became the agenda one after another.
Onur Seyit Yaran went to Spain last summer and became a hot topic. Afterwards, there were visits by Cansu Dere and Melis Sezen. Last week, Yiğit Koçak, another ambitious name in the Kardeşlerim (For My Family) series, met with his fans in Spain and appeared in the media.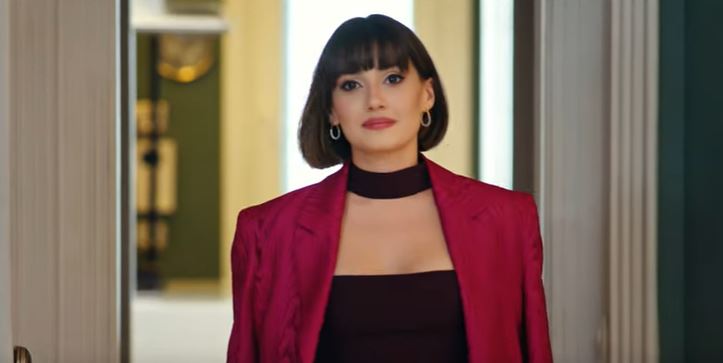 Now, a similar step has come from Sevda Erginci… Sevda Erginci, who took part in the first two seasons of the Yasak Elma (Forbidden Apple) series and then left the team, returned to the team in the sixth, the final season, and pleased her fans.
Sevda Erginci also gave an interview to the Spanish magazine Semana, showing that she is one of the prominent Turkish actors in this country.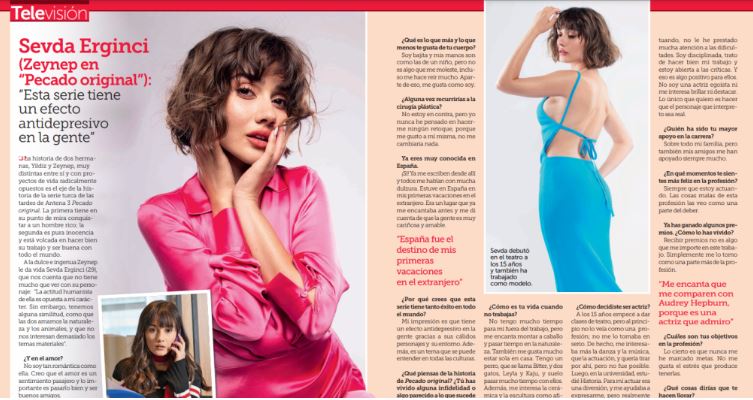 Drawing attention to the humanistic attitude of Zeynep's character in the series, the actress says in her interview in the magazine:
" Zeynep's humanistic attitude is definitely very opposite to my character, but our similarities are that she loves nature and animals and is not very interested in financial matters."