Yasak Elma (The Forbidden Apple) series, which gained great success in Turkey, continues to be broadcast on Fox TV on Monday evenings. The series, whose final episode will be broadcast on May 29, has achieved great success.
Eda Ece and Şevval Sam duo have been in the story since the beginning of the project, and many famous names were found in this series with various roles and durations.
One of these names is Sevda Erginci. The famous actress, who draws attention with the character of Zeynep, took part in the story in the first two seasons, then left and returned to the team in the sixth season.
Fans of the series, who love the character of Zeynep very much, are also very pleased that Sevda Erginci is back on the screen with the Yasak Elma series.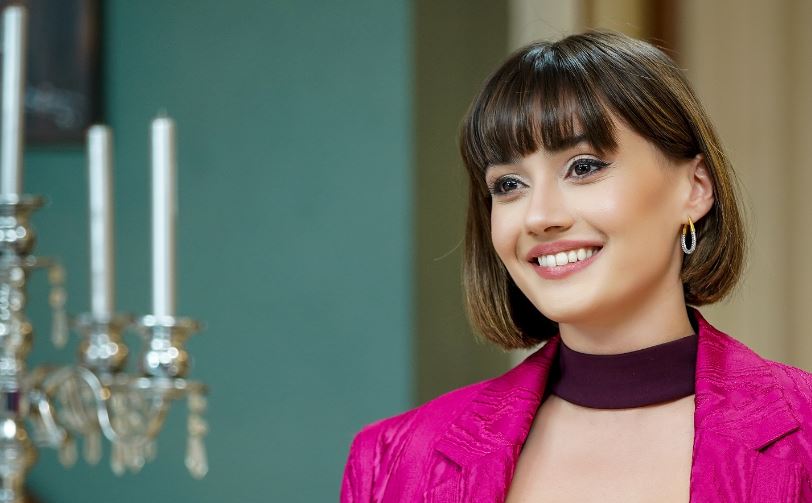 The Yasak Elma series, which is also broadcast in Spain, has conquered the hearts of many viewers in the country.
The performance of Yasak Elma, which started broadcasting on the Antena 3 channel on February 19, shows how much the Spanish audience cares about the project.
It did not go unnoticed that the Yasak Elma series, published under the name Pecado Original, gained a 15 percent viewership and came to the fore as "the best TV series of the last ten years".
Obtaining a viewership percentage that goes down in the history of the channel also shows how much the Spanish audience is interested in Turkish series.
Sevda Erginci states that the reason behind the popularity of the Yasak Elma series is its antidepressant effect. When the series became so popular in the country, the Spanish magazine Semana published the interview with Sevda Erginci.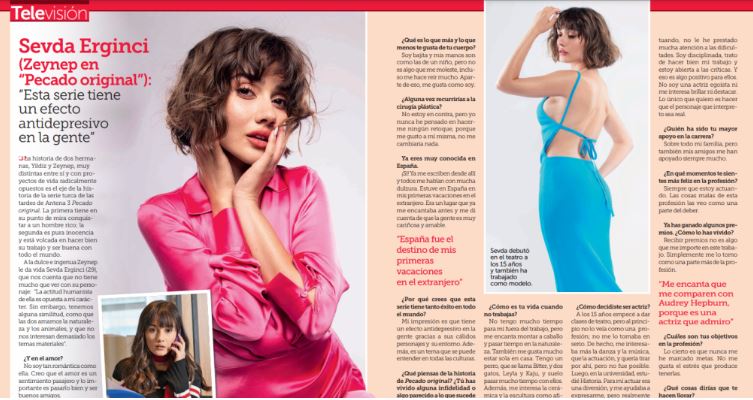 In this interview, Erginci expressed the reason why the Yasak Elma TV series is appreciated in many countries of the world with the following words:
"I think the reason for her success in the world is that she has a subject that can be understood in all cultures, and has an antidepressant effect on people with her warm characters and world…"