Frames from actor Uraz Kaygılaroğlu's vacation with famous comedian Cem Yılmaz and his close friend actor Kaan Yıldırım made the headlines of the newspapers.
In the photographs of three famous names enjoying the sea and the sun in Bodrum, one detail did not go unnoticed. The swimsuit selection of Uraz Kaygılaroğlu, seen in the photographs published in the newspapers, became the agenda in the social media.
While Yılmaz and Yıldırım, from the trio, who went to the sea on Cem Yılmaz's boat and chatted a lot, wore shorts and swimsuits, Uraz Kaygılaroğlu preferred to wear a slip swimsuit.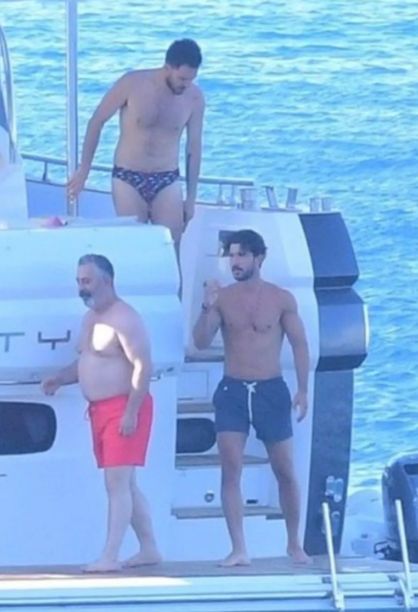 Many comments were made under the photos of Uraz Kaygılaroğlu, who published his photos from his vacation on his Instagram account, as "What is a slip swimsuit!"
Former Model Ebru Şancı also commented on the actor's swimsuit in a magazine program she participated in and said, "Throw away the slip-on swimsuits!"
Upon the comments made on various platforms about his swimsuit, the famous actor shared a post on his Instagram account and responded to the reactions in a unique way.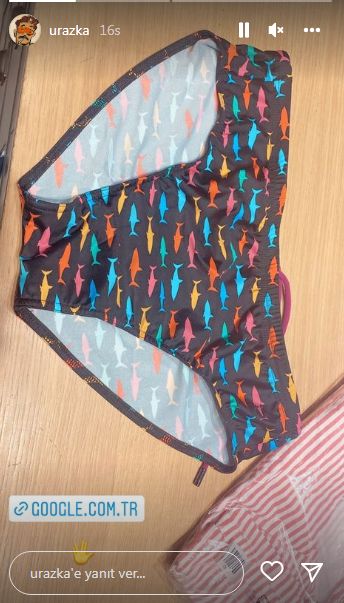 The actoralso left a link on Instagram by sharing his slip jersey. Uraz Kaygılaroğlu commented on this post as "He will continue to wear the swimsuit".
In the new season, with the final of the actor series, which came to the screen with the Üç Kuruş series, he got tired before his new project during the holiday he went out.
Agreeing with Disney Plus, the actress will share the lead role with Pınar Deniz in the TV series Avcı (Hunter), which will be broadcast on the platform. In the series where Pınar Deniz will portray a serial killer, Uraz Kaygılaroğlu will give life to the police who will go after the serial killer.