The Yalı Çapkını (Golden Boy) series, broadcast on Star TV on Friday evenings, continues to impress with its successful performance. In the series, which has good ratings and continues to collect millions per screen with the fluency of its story, there are also details that anger the audience.
While it is wondered whether Seyran and Ferit will divorce in their relationship, many viewers have a remarkable reaction towards the screenwriter. A viewer interpreted many people's thoughts with the following comment: "Am I the only one tired of Halis' brazenness, Kazım saying money is money, Ferit returning to Pelin, and Seyran's stubbornness?"
Thousands of people left support messages on this post. The viewers, who are not satisfied with the point Seyran and Ferit have reached, normally blame the script on the script. There are also those who argue that the scenario gets worse each time.
Expressing that they are tired of Zerrin's plays and İfakat's plans, the audience is also uncomfortable with Seyran's accusation of Ferid every time. However, many viewers also state that Ferit should not be portrayed as innocent.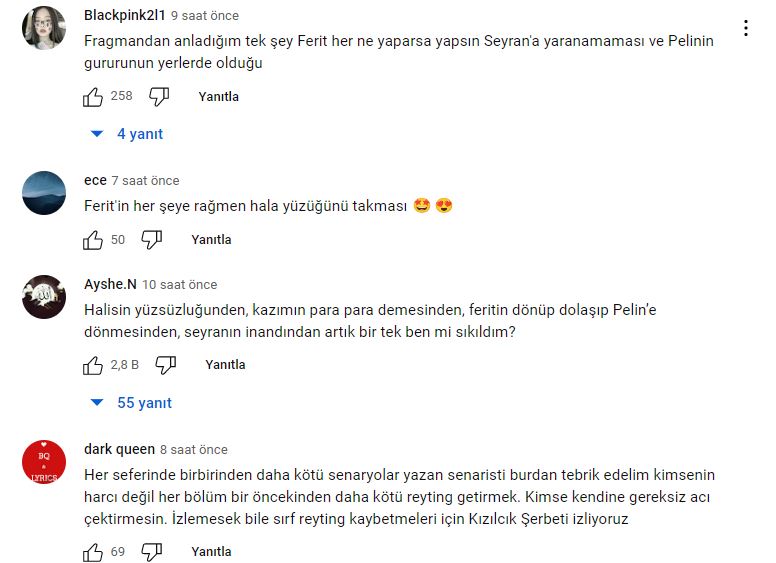 In other words, there are criticisms that the characters in the series are not satisfied with the steps taken and that the script of the series has come to a point where it is boring.
As a result, the Yalı Çapkını series, which has signed one of the most successful debuts of this season, is the most talked about issue as it progresses towards the end of the season, the screenwriter's effort to keep the viewers on the screen over the same topics, and this situation is now met with reaction on social media.
These criticisms on social media before the 31st new episode of the Yalı Çapkını series, which will be broadcast on Friday, May 5, are meaningful in that they show how deeply the audience examines the story and follows it closely. It will be meaningful to add new characters to the series, which is expected to meet the audience on the screen in the second season, and to enrich the story with different subjects.