The popularity achieved in the social media environment is not proportional to the ratings at all. The Veda Mektubu (Farewell Letter) series, which is also the most talked about Monday evenings, stands out as the production with the lowest ratings of the day.
In the Monday competition, the TV series Alparslan, Yasak Elma (Forbidden Apple) and Ömer get very successful ratings. On the other hand, Bir Küçük Gün Işığı (Sunshine) series lost its power significantly towards the end of the season with its low rates.
The Veda Mektubu series is a new project, but it is clear from the ratings that there is still not enough audience interest in the series. However, the series has a very strong supporter base on social media.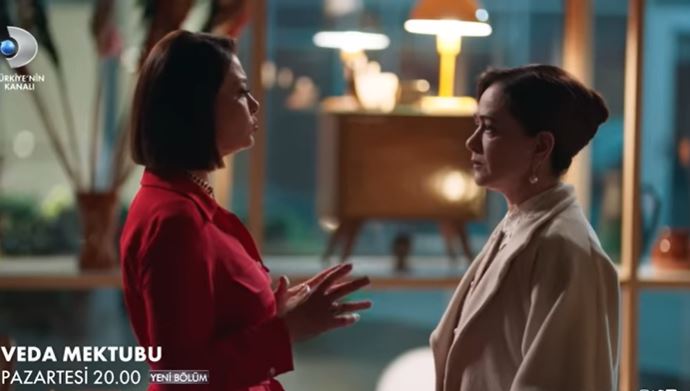 In the 7th episode broadcast on Monday, April 10, there was the reality of the rating that could not even reach the 3rd rate, while the Veda Mektubu series took the first place in front of all its competitors with 39,200 messages on social media.
The series, starring Nurgül Yeşilçay, Bennu Yıldırımlar, Selim Bayraktar, Rabia Soytürk and Emre Kıvılcım, has really impressive acting performances. The story is obviously gripping. This is not in the ratings, but it provides very good results on social media.
It was also remarkable that the TV series Ömer was the last in the social ratings, where Alparslan took the second place.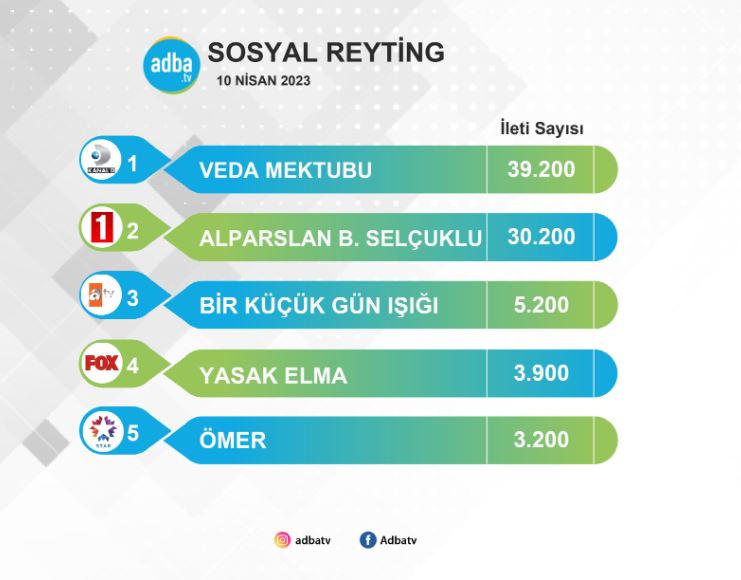 However, we can say that the Ömer series on Star TV screen has gained a very strong audience support since the day it was broadcast, and it is one of the best projects of the season with its 5-rating ratings. Selahattin Paşalı and Gökçe Bahadır are in the lead role of a strong story and the series has the power to continue in the next season.
Although the Veda Mektubu series is at the top of the social media, it is not satisfactory in the ratings. The fate of the series for the next season is uncertain.