Bülent Polat was born on March 8, 1979 in Tunceli. Turkish TV series, cinema and theater actor.
First name: Bülent Polat
Date of Birth: March 8, 1979
Place of Birth: Tunceli
Height: 1.71 m.
Weight: 70 kg
Horoscope: Pisces
Eye color brown
Wife: Duygu Polat
Child: Doğa Polat
Siblings: Has 4 siblings
Instagram: https://www.instagram.com/bulentpolatofficial/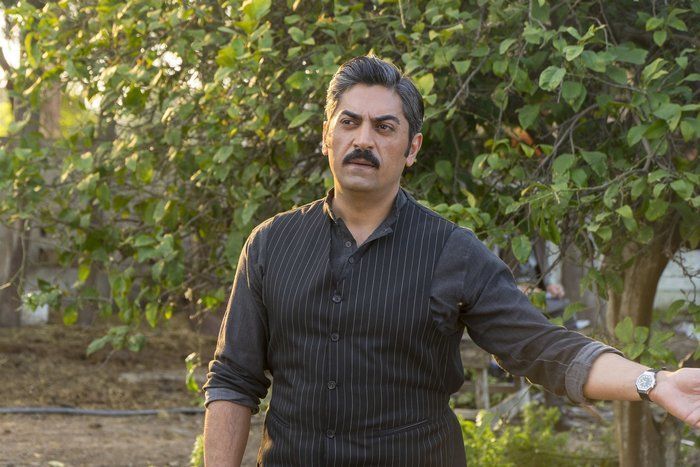 Family: He was born in Tunceli as the youngest of a Zaza family with 5 children and then moved to Istanbul with his family. After the 1999 Gölcük earthquake, his family returned to Tunceli again and he stayed in Istanbul. He married his English teacher Duygu Şenoğlu in 2015 and they have a daughter named Doğa.
Childhood years: When he was 13, he entered the Bakırköy Municipal Theaters in Istanbul with the guidance of his brother. He started acting at a young age. "If you start at an early age, you take discipline. When you discipline in the theater, you learn the theater hierarchy and the progress of the theater at a very early age. I started very early, but I took a sub-discipline of him right before I started on stage. This worked for me a lot. It is also a great advantage to grow in a place that is constantly being considered. Growing up in a place where thought flows, is intense, and where there are authors and artists has a huge advantage. Also, the stage makes the body softer, you move more comfortably on the stage. This has been very good for my comfort. It was also good for me to get a better grasp of the matter. This is very important for me in life, for me to perceive life better. You set your goals and move towards that goal. You do not skid, you are less skidded. That's why you set your goal at a young age, when you were a little kid, and say "yes, this is where I go."
Education life: He studied at Müjdat Gezen Art Center. He attended Stella Adler's acting workshop in Los Angeles. Then he went to New York. He started a bar business at the initiative of a friend to earn a living while studying there. He ran a bar in Manhattan during his stay in the USA. In 2011, he returned to Turkey.
How did he start acting? When he was 13, he stepped on the stage with children's plays within the Bakırköy Municipal Theaters. Later, he took part in plays such as "Ormanların Barış Ateşi", "Rumuz Goncagül" and "Keloğlan" in the same theater. "I watched a theater play and then I started working in the theater. It is a great chance that I was taken to that theater as a worker. Slowly, when I talked about children's games, youth theater, big plays, time passed; Ten years, thirteen years have passed. That's how it started, I started acting as a theater worker. With the opening of private televisions and the availability of TV series, many actors in the theater started to act in TV series. Frankly, I was not in a hurry, but it looks like I entered too early. Television started with Snake Story. Emre Kınay was playing in the series. When it comes to the 35th episode of the series, two characters are required, and he will play with Emre. This story started with Nihat Durak, then the series continued. There were economic difficulties in my life, but I always worked. I did animation, I went to birthdays; I became a clown and Santa Claus. There were times when I made money from the theater. Together with Bülent Şakrak and Mustafa Üstündağ, we would prepare children's games, visit schools and play. We were making three or five cents per game and we lived in the same place. We were sleeping in the theater or something. We were sharing what we had. "
The first step to acting: He started his television adventure with the "Dokuzuncu Hariciye Koğuşu" series.
With which project did he shine? He drew attention with the character of "Şehsuvar" in the Avrupa Yakası (European Side) series.
Personality traits: Hardworking, disciplined, modest, realistic, sincere. "Bülent is a person who likes working, producing, acting, communicating with people, sharing, working to do his job in the best way, having mistakes and weaknesses like every human being and trying to reduce them to a lesser extent, being responsible and enjoying these responsibilities. man."
Personal development: He constantly strives to improve himself. He spent a semester to study at the Stella Adler Acting School in America. "I knocked on the door of the school while I was in America. I said, "I want to learn about contemporary American acting here and bring what I learned in my country to school." I also said that my visa was problematic, but they got me a player visa. Never in my life have I said 'Have houses and cars'. I had saved money for education, and I spent four years of home money on my education without ever working. "
Mindset: He is afraid of spoiling because he thinks that his work will not take offense. "I am just a player of a giant team in the projects I take part in. So I try to be deaf to compliments. Ok, it's a very nice compliment, but I need to be in control. "
The source of happiness: One of the biggest sources of happiness is making movies. "My only concern is really making movies. Frankly, I don't like to play and type. In my acting style, I always ran away from the type. There are guys who make this very successful. There are young people lately. I've always wanted to play character all my life. "
First feature film: Teoman / Balans ve Manevra
His view of life: He likens his life to a football game. "I have a determination not to make the mistakes I made in the first circuit in the second circuit."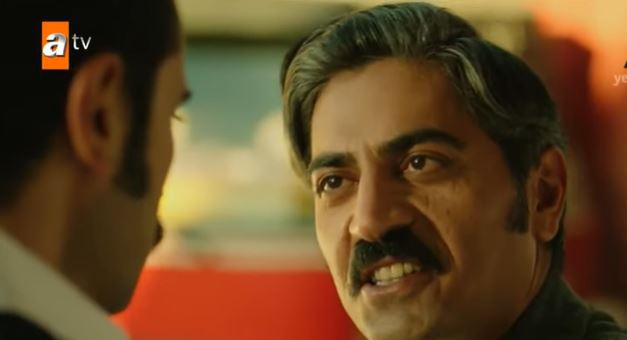 His view of business life: He does not see acting as a job, for him acting is a lifestyle. However, he also thinks that his job is crazy. "If I had a choice, I would definitely not want my child to be an actor. If someone says "I want to be an actor" in such a period, I see the board as missing. To those who come to me on the set and say "Brother, I want to be an actress," I say, "Brother, you're crazy." If their troubles are famous, I don't feel sorry for them. Come on, let them do it. When I started at a very young age, I swallowed stage dust and could not give up. After this hour, I am intertwined. If I let him go, he won't let me go. But even if my child does the job he likes, whatever he does, but I hope he will have a choice other than acting. I hope I will retire by then. "
Career plan: He also enjoys playing drama. He came to the screen with comedy, as well as an actor who can take risks as a villain. "I also enjoy playing drama. Risk is the product I buy the most in my life, yes it's a big risk if you can't manage it. Big risk if you can't believe it. It's the kind of situation I wouldn't recommend to players. But life is both comedy and drama for us mortal people. Isn't it a scene in life? Frankly, I don't think about such things too much. The actor is like a magic box. Someone puts his hand in that box and pulls some things. For example, Gülse Birsel took something in me. Another screenwriter, another director, has to come up with something else. So I have to be the man to be discovered. The script comes to me, and I discover other things in myself. I play this role, so it's not my job. I would love to play any role. I don't want to choose, I want the script to come to me and I want to play that character. In that sense, I don't like to choose much. "
What does he do at home? He likes to cook. "I cook delicious, healthy food. I have a fish menu in winter, it is very tasty. I also do dessert. I'm good with the kitchen. "
TV SERIES
1985 Dokuzuncu Hariciye Koğuşu / Soldier Mehmet
1986 Güvercinim (My Pigeon)
1987 Kavanozdaki Adam (The Man In The Jar)
1989 Atlıkarınca (Carousel)
1991 Aile Bağları (Family Ties)
1993- Ah Gurbet
1995 Çiçek Taksi
1996- Sır Kapısı / Leyla's Father
1998- Aşkın İki Yakası
2000- Tale Of Lies / Mahmut
2000 Dadı (Nanny) / Hurşit
2001 Yeditepe İstanbul
2002 Beşik Kertmesi
2002- Derya & Deniz / İsmail
2002 Canım Kocacığım (My Dear Husband)
2002 Ah Yaşamak Var Ya!
2002 Lahmacun and Pizza / Takıyettin
2003 Estağfurullah Yokuşu / Osman
2003 Oğlum İçin (For My Son) / Bülent
2004 / 2006- Avrupa Yakası/ Şehsuvar
2004 Kadirşinas / Lawyer Vahit
2005- Ateşli Topraklar / Ahmet Çakıroğlu
2005 Köpek (Dog) (guest actor)
2006 Rüyalarda Buluşuruz / Halil
2006 Hayırdır İnşallah
2007 Düş Yakamdan / Ozan
2010 Haneler / Director- one episode)
2012 Behzat Ç. / Bülent Polat
2012 Acayip Hikayeler (Bizarre Stories) / Hakkı
2012 İşler Güçler
2013- Hayat Dediğin
2013/2015 Black Rose / Sabri
2014 Gölgedekiler (Those in the Shadow) / Ali
2016 Kertenkele / Yılmaz Bulut
2017 The Pit / Yücel
2018 / 2020- Bitter Lands / Gaffur
CINEMA FILMS
1993- Bir Küçük Yürek/ Dinçer Sayar (TV Film)
1997- Yalan (TV Film)
2005- Balans ve Manevra / Zagor
2005- Yürek Çığlığı/ Komiser (TV Filmi
2006- Keloğlan Kara Prens'e Karşı / Cankuşoğlan
2008- Sıfır Noktası (TV Film)
2010- Kaka Nirvana (Short Film)
2011 Hür Adam: Bediüzzaman Said Nursi
2013- Atatürk'ün Fedaisi Topal Osman/ Hüseyin Hami
2014- Durdun Çavuş
2015 Tut Sözünü