Gözde Türker was born on September 17, 1995 in Bursa. Turkish TV series, cinema and theater actress
Name: Gözde Turker
Date of Birth: 17 September 1995
Place of Birth: Bursa
Height: 1.73 m.
Weight: 54 weight
Sign: Virgo
Eyes are blue
Wife: Anil Guler
Siblings: Has an older sister
Instagram: https://www.instagram.com/gozdeturker
Pets: She has dogs.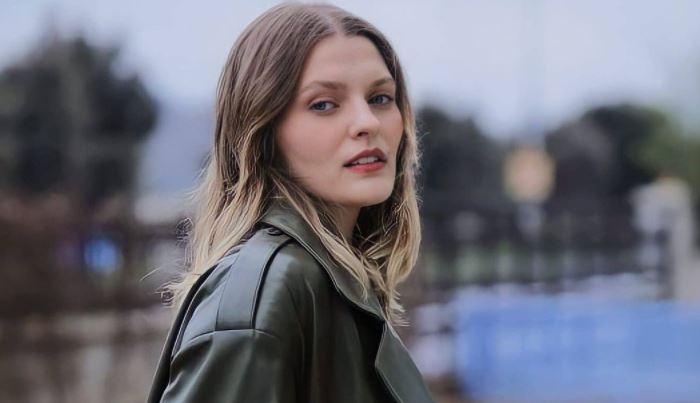 Family: She was born and grew up in Bursa. She has an older sister. She married businessman Anıl Güler in July 2021. "I grew up in a family with my mother, father and sister. We are Thessaloniki immigrants, we are from Bursa. I lived in Bursa until university. I have a very special bond with my sister. We were raised with a great love. And everyone in the family has an unconditional love for each other."
Childhood years: When she was 9 years old, she started to study theater in Bursa and participated in some projects in the field of theater; She gave life to the character of "Beline" in the theater play "Illness Patient", the character of "Ismene" in the play "Antigone", the character of "Mother Courage" in "Mother Courage and Her Children", and the character of "Child" in "You Are Not From Us".
Education life: She graduated from Mimar Sinan University State Conservatory Theater Department. At the same time, she entered the part-time Musical Department of the Istanbul State Conservatory and graduated from both schools in 2019.
The turning point of her career: Kardeşlerim (meaning: My Brothers) series broadcast on ATV was the turning point of her career. She became known to a wide audience with this serial.
The first step into acting: She started her television adventure in 2013 with the character of "Safiye Sultan", which she portrayed in the TV series "Muhteşem Yüzyıl".
Which project did she shine with? She attracted attention with the character of "Harika Manyaslı", which she portrayed in the TV series "Kardeşlerim".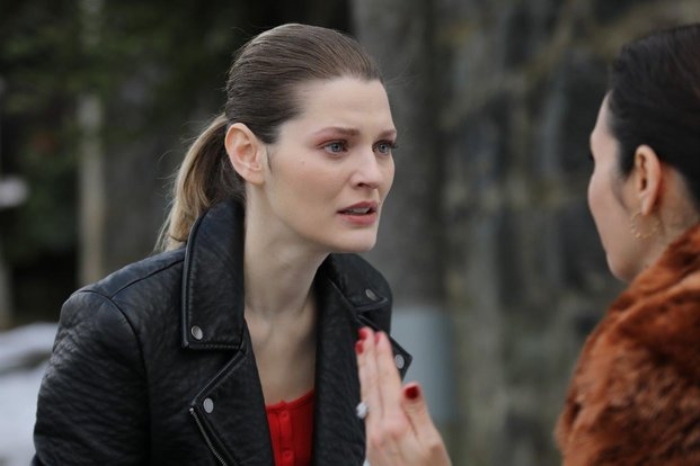 Social: She likes to be at home in her spare time. "In my free time, I spend time at home and with my loved ones. I have two dogs. We walk with them, play, hug. It gives me incredible happiness. I rest during the day. But I'm always doing something for myself. In the evenings, I spend watching movies, TV series and documentaries of various contents."
Source of happiness: She is happy with the good reactions he received from the audience after the TV series Kardeşlerim. "Kardeşlerim series were admired by the audience and made a sound. I'm getting amazing messages. There are so many positive comments about my acting and character on Twitter, YouTube and many places, and I'm excited to read them."
Her outlook on life: She likes a modest lifestyle. "I love home life very much. But of course I don't like doing the same things over and over. I absolutely love to give my cat new things that will add energy and excitement to me. Living a sincere, natural, and humble life is a relief."
Future Dream: The biggest expectation from the future; live a happy life. "I want to live a happy life. Being successful makes me happy. It increases my motivation. Of course, glory is the feel-good part of our profession. But what I focus on the most is effort and success."
Who does she admire? Some of the names she took as an example from Turkey and the world regarding her profession are as follows; Olivia Colman, Anthony Hopkins, Al Pacino, David Tennant, Frances McDormand, Mary Louise Streep, Tuncel Kurtiz, Haluk Bilginer, Şener Şen, Meral Çetinkaya, Nejat İşler…
TV SERIES
2013/2014- Muhteşem Yüzyıl / Safiye Sultan
2016- Poyraz Karayel/ Melis Sayguner
2018- İstanbullu Gelin / Ülfet
2021- Kardeşlerim/ Harika Manyasli
THEATER GAMES
2019- "Faust?" / Actress
2017- Soup of the Day / Tiffany Vandervanden