Hilal Altınbilek was born on 21 January 1991 in İzmir. Turkish TV series and movie actress.
Name: Hilal Altınbilek
Date of Birth: January 21, 1991
Place of Birth: İzmir
Height: 1.68 m.
Weight: 50 kg
Horoscope: Aquarius
Eye Color: Green
Hair color is brown
Father: Özdemir Altınbilek
Instagram: https://www.instagram.com/hilalaltinbilek/
Pets: Dog Jupiter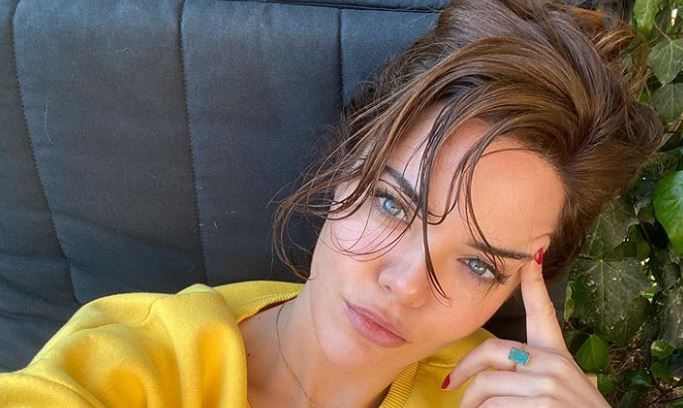 Family: She was born in a family of Kosovo origin in Izmir. She has a very good relationship with her parents. "My father is my best friend, my life coach. I am a very lucky girl in many ways. My mom and dad are very special people. With every step I take, I can feel what they prepared me in the best way to hold on to life. We are like friends with my father. He is very funny and very cool. My father is very handsome too. In fact, I believe that thanks to my father, I always communicate with men correctly. The interest and love I received from him was such that I learned to love. If that love is missing, you can seek ownership in your relationships and make wrong decisions. My father is an intellectual. He is a very disciplined person, so I think I owe him my work discipline on set. Let me tell you a moment: My father came to me after school. There was a boy who fell in love with me. He doesn't know my father, of course, he unknowingly ignited the letter he wrote to me in my father's hand and said, "Would you give it to that girl?" We still laugh at this coincidence.
Childhood years: Acting was a childhood dream. She has been interested in theater since primary school. "When I was little, I used to watch movies, go to the bathroom and try to play the same scenes in front of a mirror. I would be embarrassed, I used to act secretly in the bathroom in case someone would see it. "
Education life: She started acting while studying at Ege University Faculty of Business Administration. She studied acting at the Müjdat Gezen Art Center, Actor Studio. She also studied acting from the Contemporary Drama Ensemble and Ali Haydar Elçığ.
First step into acting: She started her television adventure in 2011 with the series Deep Waters (Derin Sular).
With which project did she shine? She drew attention with the "Özlem" character he played in the "Black Rose" series.
The turning point of her life: She sees the series 'Bitter Lands' as the turning point of her life. On the first day we went on the set of "Bitter Lands", I personally realized that I was in a very special job. I said to myself 'This is one of my turning points'. I'm interested in numerology, I was calling this job. Time and numbers always pointed to me "Bitter Lands" and "Züleyha". As a matter of fact, everything is progressing exactly as I want and wish, at the right time. "
Personality traits: Her aim is always to be a better and more peaceful person; "I can summarize myself this way. Other than that, the only thing I can say is; I think I am a good and conscientious person. There is a production that I should never do the first bad and should not be annoyed. "
Social: She tries to be with her family and loved ones in her spare time. To relax, she reads books, talks to friends, meditates and sports.
Mindset: She believes that the real beauty is in the mind of man. "You experience the reflection of this. A spirit of beauty alone and a person who is not beautiful has no meaning. I always try to make my soul and mind beautiful. So not without the beauty of the mind.
First motion picture: Çağan Irmak / Çocuklar Sana Emanet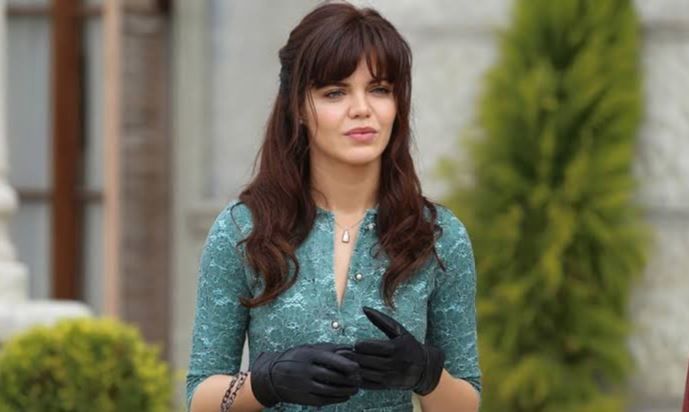 The view of love: I cannot classify or limit love as love at first sight or by recognizing it over time. It is not clear where and how it will come. "
Her view of life: She used to have an excited and impetuous nature, now she is calmer and can look at events from a larger perspective. "I am in a period where I am starting to get stronger in every sense."
Her perspective on business life: She wants to play a female character with a different, strong academic career in her projects. "My minimum career goal is to feel better than the previous one in each of my projects. This is my priority, I want to explore what I can do in much bolder, original stories. "
Career plan: She thinks she has a long way to go. She wants to take firm steps forward in her career. "It is good to be recognized, but it is just an opportunity for me to present my acting and talent more easily to my audience. We are also a consumer society. Everything that is not planned correctly is consumed immediately. In my career, I aim to be in the right jobs by taking strategic and firm steps. "
Dream of the Future: Her biggest dream in the future is to be remembered as a respectable person in her profession. "An international award for the long term is among my goals."
Hobbyist: She has a curiosity towards numerology. "Actually, it is a situation that I discovered by chance. The similarity of numbers such as my door number, room number, seat number, the dates I received good news, the birth dates of the people I love, and my own date of birth increased my sympathy for certain numbers. As such, I pay attention to these numbers when choosing my seat number on the plane, the dates when I will take my important jobs, and my room number. I mean, I have certain numbers that I consider auspicious. I am not interested in numerology in general. "
Male attractiveness criterion: She finds strong and intelligent men attractive as a character. "I am an emotional person, but I cannot do with someone who cannot stand upright against life, who does not know how to fight, and who is not strong. Because I am a warrior. The man in my life must be someone special with the intelligence to keep up with me. "
How is it with social media? She tries to follow as much as possible, but she is not very active on social media. "I have a team, we share and transfer information intensely, I get support from them."
Does she follow fashion? Their clothes are determined by the mood of the day. "I have a classic frame of my own, actually I like adding color to them. I do not have many extremes. My style is very concerned with my mood. How I felt that day immediately reflects on my clothes and the colors I wear. The most important item for me in my wardrobe is a white shirt. It is always at hand and I can combine it with anything. If I need to attend a special event, I am very planned on those matters. I try to make simple choices in all pieces but to create an eye-catching detail only at one point. "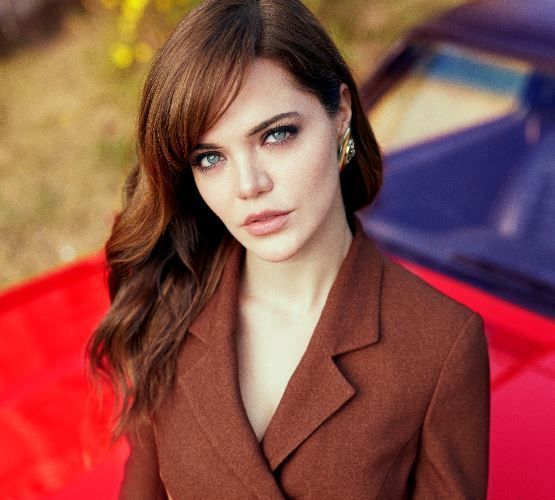 How does she keep her shape? She's taking care of her nutrition. "When I miss the meal a lot, I try to keep it in balance by training a little more that day. Everything is balanced. I am a good swimmer, I prefer swimming in the summer. I can only walk in the set intensity. Badminton is my old sport, I keep going from time to time. "
Relationship with nature: Everything beautiful inspires her. She loves nature and naturalness. "When I feel a little uneasy, walking by the sea or in the forest immediately brings me back.
What does it spend money on? She spends the most on skin care and pharmacy products.
TV SERIES
2018 / 2019- Bitter Lands / Züleyha
2016- Love of My Life / Assoc. Dr. Nile
2013 / 2016- Black Rose / Özlem Şamverdi
2011- Deep Waters / İrem
CINEMA FILMS
2018- Çocuklar Sana Emanet / Yeşim
ÖDÜLLERİ
2019- Magazine Journalists Association 24th Golden Objective Awards / Actress of the Year / Bitter Lands
2019- Marka Kent Bodrum Awards / Best Actress / Bitter Lands
2019-1. TRNC Golden Caretta Awards / Best Actress / Bitter Lands