Merve Oflaz was born on May 23, 1988 in Istanbul. Turkish TV series and movie actress.
Name: Merve Oflaz
Date of Birth: May 23, 1988
Place of Birth: İstanbul
Height: 1.69 m.
Weight: 52 kg
Horoscope: Gemini
Eye color brown
Father: Cengiz Oflaz
Siblings: Berke Oflaz
Instagram: https://www.instagram.com/merveoflaz/
Pets: She dogs and cats.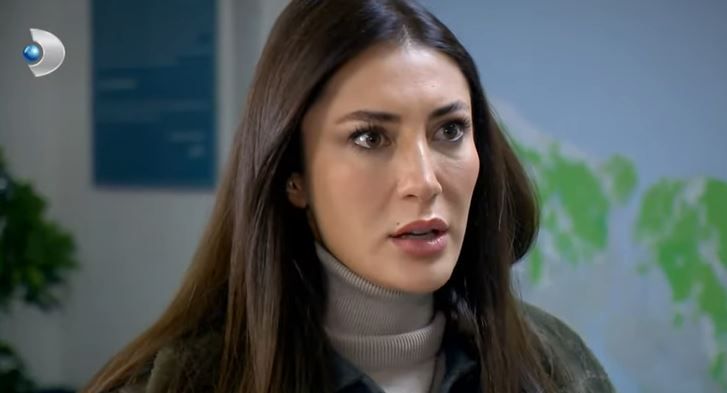 Family: Born in Beykoz, Istanbul. Her mother is from Rize and her father is from Istanbul. She has a brother. She grew up in Beykoz until she was 5 years old. She then moved to Çengelköy with her family. "I am from Istanbul, born and raised. My father is Cengiz Oflaz, a retired journalist from Hürriyet newspaper. I have a brother, eight years younger than me. He's the opposite of me, he's got a math head. He turned out to be gifted at the time. When I was very social, he always wrote programs on the computer. "
Childhood years: Ever since she was a child, she had a desire to be noticed. She took part in the school's theater group during her primary school years. "I guess it must be from my character, I don't know, I was always known in the environments. I was actively participating in sports at school, and at the same time, I was in the school's theater group during primary school years, and I also performed in the dance group. I was also a constant member of the school's volleyball team. When I was in high school, I was interested in tennis and swimming. After high school, I worked in organizations such as Auto Show and Boat Show. I wanted to enter the English language teaching department at university, but I could not win. Then I started to train tennis and swimming at the Dalyan Club. In 2008, I passed the exams of Marmara University School of Physical Education and Sports. "
The turning point of her life: While she was attending her school, the flow of her life changed when she participated in the "Var mısın? Yok musun?" contest presented by Acun Ilıcalı on Show TV in 2008. Approximately 50 episodes were on screen for 3 months as a contestant. She won 80 thousand lira in the competition. "As a matter of fact, my family didn't leave anything missing for me. But one day, I saw the "Var mısın? Yok musun?" on TV when my parents watched it and I liked it. You open a box and make money, no effort needed. I applied and it happened. At that time, I won the Marmara University Sports Academy. On the other hand, I was tennis coaching, I was giving pilates lessons. Ever since I was a kid, I had a desire to be on TV. I wanted to attend my school and then become a sports announcer. I joined Survivor in 2010, after Var mısın? Yok musun?. At the end of the competition, after I became the first and only female contestant won the Survivor Turkey Competition,i also began acting adventure. "
Education life: She went to Primary School Nursen Fuat Özdayı Primary Education School. She graduated from Çengelköy High School. She graduated from Marmara University School of Physical Education and Sports. She studied diction and acting.
How did she start acting? After the Survivor Contest, she started to receive acting offers. "The offer came from the Muhteşem Yüzyıl (Magnificent Century). Until then, my wish was to become a sports announcer. After the sports academy I studied, I also received my diction training, but I gladly accepted the offer of acting because I would have a great staff and a lot of experience. After that, I decided that what I wanted was pure acting. I started taking trainings in that direction and continued. "
The first step to acting: She started her television adventure with the character "Ayşe Hatun" in the TV series "Muhteşem Yüzyıl".
With which project did she shine? She drew attention with the character "İpek", which she portrayed in the "Eve Dönüş" TV series.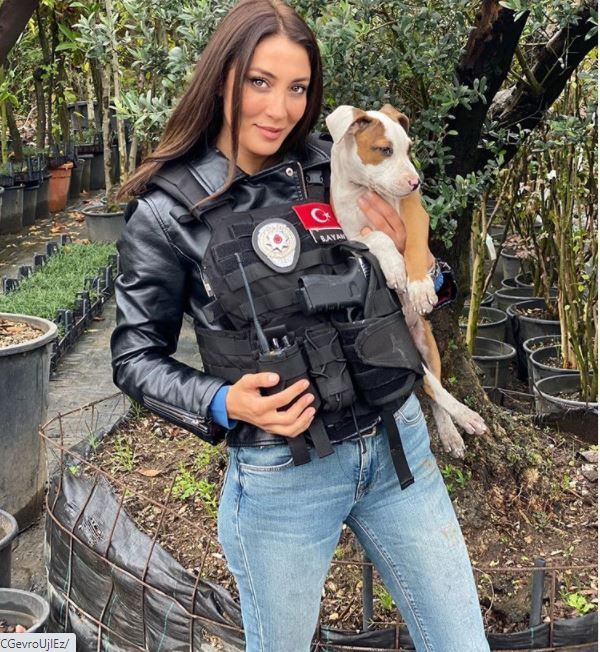 Personality traits: Warm-blooded, sympathetic, hard-working, determined. "I was the type who quickly trusts people and explains everything. 'Survivor' taught me not to trust people right away, not to think everyone as myself, not to believe, and most of all to be thankful and patient. I don't find myself too sexy or anything. But I always heard the words 'You're too sexy'. I think I'm masculine. The reason is that I don't always stand on my own feet. "
Personal development: The actress took acting training from Lâçin Ceylan. "I also attended workshops. I still continue to participate. I think acting is about talent, not education. Education brings out what we have within us, but if there is no talent, there is no success. In our country, there is a perception that "you cannot act without studying acting". They especially attack us on this issue. "
Mindset: She takes care to move forward by making use of the opportunities it encounters and constantly improving herself. "Someone who is present on social media today reflects on the magazine after a while with his private life and is adapted to us in some way. Popularity became easy. I didn't think of acting, but I wanted to be on TV with a project. My path was drawn this way. I didn't make an effort, I let it flow, but the offers came in this direction. I was grateful, appreciated and tried to reinforce it by receiving trainings. "
Unforgettable set memory: She had a hard time in the "Muhteşem Yüzyıl", which was her first acting experience, she cannot forget the first day of shooting. "For example, I was very sad on the first day. They shot one scene 20 times. Naturally, I thought I could not do it either. It turns out that the near and far plans were being drawn. I was taken off because nobody told me anything. I was really forced. There were very successful actors in the cast of the series. They helped me. That's why I got through it easy. But I don't think I played very well. But again, I handled it well. "
A source of happiness: Sh is happy to have a role in the TV series 'Arka Sokaklar'. "So proud. I would come home from school and watch the 'Arka Sokaklar'. Then I took part in that team, this is a wonderful thing. I do good deeds somehow, such good things come across me. It makes us proud to be a part of this team. My biggest luck is that I learned a lot from them in terms of acting and life. "
First motion picture: Orçun Benli / Gulyabani
Hier view of life: She feels that she is slower and calmer in her 30s. "I used to say" Let's get out, let's go here "in my 20s, I wouldn't understand when my older friends said" We're tired ". Now I see how true it is. Because I really feel tired when I come home from work. Friends, you are getting smaller in circle. Real people stay with you and you like to spend more time at your home. Such a process of calm, self-knowledge, knowing what you want, saying no. It's good 30s. "
Her view of business life: She thinks acting is a business of talent. She finds some of the criticism against her for not having an acting education in bad faith. "Like it or not, there is no such thing as everyone will like me, after all. There are some very successful actors on the screen, and many of them are not conservatory graduates. This is a job of talent. You can then fill in this skill yourself. My 11 years have passed in this business. 'Arka Sokaklar' is my eighth series. I am open to criticism but justified criticism. Just because they could not shoot, I do not accept things like 'A is out of the competition', 'Uneducated'. I worked hard, I made a lot of effort to learn. Those who have talent can stay, I think the important thing is to maintain continuity. I still encounter prejudices. I receive sincere criticism. But I don't need to hear anything from anyone. I have been working with very good names and theater actors for four years, and when I have a deficiency, they tell me and guide me, I work on it and try to fix myself. The "Bahar" character I portrayed in the TV series Arka Sokaklar is a different role than what I have played so far. I wanted to play a tough character because I have been in roles that are soft, naive and always feminine. This was a bit of a tougher and mold-breaking woman. That's why I love Bahar. I am open to such roles. "
Career plan: Her biggest desire is to make theater and motion pictures. "Maybe one day I will have the opportunity to show myself on the stage in Şevket Çoruh's" BabaSahne Hall."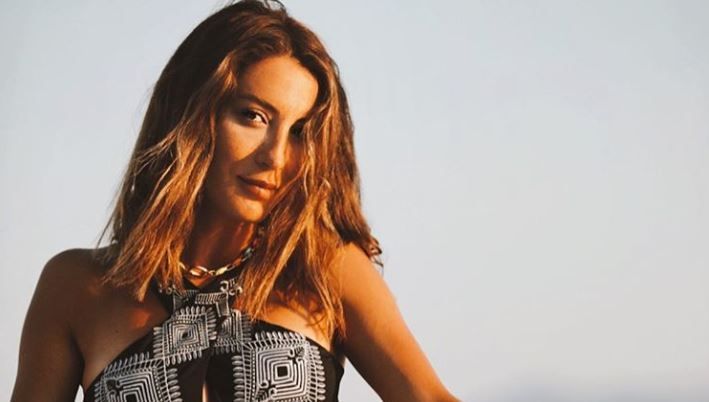 Future Dream: She is not planning, she is trying to live in the moment. "Of course, I always say," If only this and this also happened, "but I am not a very planning person. I want good, a good job, a happy family, and I wish there was no evil. "
Concerns: She finds all kinds of violence against women alarming. "We defend women's rights and say that women are strong and valuable. Then I see, women are humiliated on social media. I also cannot believe the psychological violence women do against women. Recently, one of our esteemed female artists shot a no-make-up advertising campaign. Some people made very ugly accusations, although they had to support them without thinking as a fellow man. To whom I think why this hate. As I read the comments, I am ashamed for them. "
Relationship with nature: She loves nature and animals. "I love animals. That's why I live in houses with gardens. I have two dogs and three cats at home now. There are also six dogs I rescued from the street. I also look after them in an animal hostel. Please don't let people buy dogs or cats with money, but from the street or from the shelter. "
How does she keep her shape? She does sports and pays attention to her nutrition. "When I get up in the morning, I do stretching almost every day. Sometimes this exercise can also turn to yoga. If my previous day was not heavy at work, I continue. I go to sports two days a week. Trying kick boxing and functional exercise. Sometimes I do pilates, except that I started pole dance. Balance in nutrition is very important to me. When I eat without paying a little bit more attention on the weekends, I pay a lot of attention during the week. I do not consume bread or dessert. I am not fond of pastry, I mostly consume fish meat as a protein. "
What does she do at home? She likes to spend her free time at home with her cats and dogs. "We all turned inside us due to the pandemic and started to spend time with our closest ones. Difficult days, even thinking about the restriction of our freedom bores me and the events due to this virus are very sad but life continues despite everything. So I started to distract myself with other things. It's like cooking, painting, doing the sports I do twice a week every day. "
What does she recommend to her followers? She advises her fans to constantly learn new things. "Our young experience and what we have learned carries us forward. So I recommend them to learn a lot of new things. They shouldn't get too caught up in social media. Because of the pandemic, everyone has turned to social media more, but it is more important to adapt to normal life. Let them chat more, read books, do sports, eat healthy. I recommend that they socialize with their friends face to face rather than on social media. Although we are in the internet age, I do not want to see young people who cannot speak and just look at their phones. "
What does she spend money on? She sees the money spent on clothes shopping unnecessary, especially in recent years. "I have not paid for clothes in recent years. When I'm going to buy something, I think of things like "10 stray animals get enough for this money" or "You can help a child."
TV SERIES
2016/2020- Arka Sokaklar (Back Streets) / Bahar
2016- Kaçın Kurası
2016- Kertenkele/ Şenay
2015/2016- Eve Dönüş (Torn Apart) / İpek
2014 – Güzel Köylü / Oya
2014 – Not Defteri / İclal
2012 – Kalbim 4 Mevsim / Aslı
2011 /2013 – Magnificent Century / Ayşe Hatun
CINEMA FILMS
2014 – Gulyabani
2016- Şimdi Aşk/ Selen (TV Film)