Famous actress Şeyma Korkmaz continues to meet with the audience on the ATV screen with the TV series Bir Küçük Gün Işığı (A Little Daylight). The actress said that there is not much similarity between herself and the character Sude she plays.
Sude is a female character and believes she can do whatever she wants. The fact that there is not much similarity between Sude, who also has a different approach to fashion, made the actress love this role.
Şeyma Korkmaz, who is pleased to have new experiences with the character of Sude, said, "Sude's clothing is out of my style."
The actress stated that the character's clothing style is not very close to her. Şeyma Korkmaz, who stated that they were not a very big team in the series and that the cast was limited, said that all the staff had a scene with each other and they had a lot of fun on the set.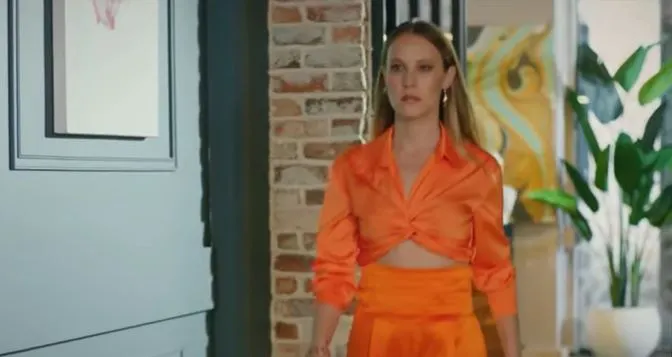 The actress said, "I'm having so much fun with all of them. The energy of the team is very good, they are very compatible. But of course I have a lot of fun with Tuğçe. I laugh at her a lot. Same with Esra. "It's fun to play with them," she said.
Stating that they got along very well on the set with Tuğçe Açıkgöz, who played the character of Dila, and Esra Dermancıoğlu, whom we watched as Ümran, the actress gave the following information about the new episodes:
"I won't give a lot of spoilers. Very exciting episodes, very exciting stories are waiting for you. You will see good days. You will watch interesting stories. I think the audience will love it."
Interesting stories await the audience in the following episodes of the Bir Küçük Gün Işığı series.
Bir Küçük Gün Işığı'nın sevilen oyuncusu Şeyma Korkmaz ile rolü hakkında konuştuk.#DiziTV #BirKüçükGünIşığı @atvcomtr pic.twitter.com/Aqpbl1U6YG

— Dizi Tv (@Dizitvatvde) December 18, 2022