Son Yaz series is starting its second season… The second season poster of the series, which will meet with the audience on Saturday, September 18, has been released… There are some remarkable details…
First of all, there are two female and two male actors in the new season of the series and there is a balance again… Funda Eryiğit, who was in the character of Canan last season, left, but Birce Akalay, who will be at least as influential as her, was included in the story.
The second noteworthy message is the emphasis on Istanbul. The series, which was shot in Izmir last season, will bring the magnificent beauties of Istanbul to the audience in the new period.
In the poster, 4 famous actors are in the race for elegance… Both Alperen Duymaz and Ali Atay immediately reveal themselves with their charisma. Very nice comments are written for famous names on social media.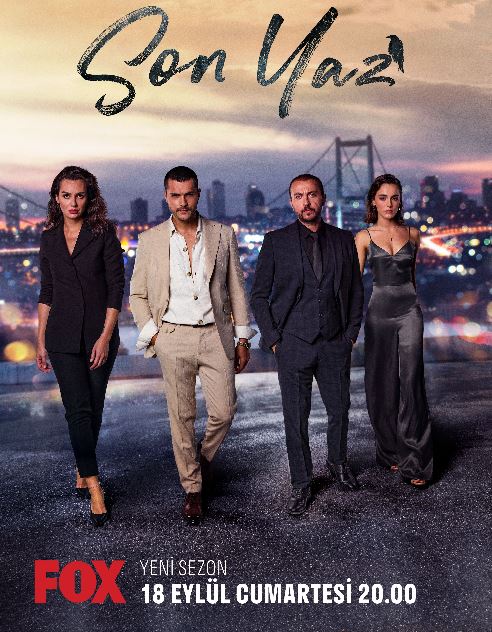 While Birce Akalay displayed her beauty in black, Hafsanur Sancaktutan also drew an attractive image with her low-cut pose. Sancaktutan's changing hair and image will also be one of the differences of the new season.
It seems that the fans of the series will encounter very impressive scenes in the new season. Son Yaz series fans are also eagerly awaiting the development of the story and the acting performances.