Famous actress Burçin Terzioğlu could not find a project like she was looking for on the television screen for a while. Good stories came out and the actor was on the sets for strong experiences, but the desired successes did not come.
The series Poyraz Karayel was broadcast between 2015 and 2017, and this period was the peak of popularity for Burçin Terzioğlu. But afterwards, the problems related to the productions in which the actress took part were always discussed.
Burçin Terizoğlu, who played the leading role in the TV series Kurşun (Bullet) together with Engin Altan Düzyatan, gave a successful performance in the role of Leyla, which many people probably do not remember anymore.
The actress, who was admired as a Rüya (Dream) in the Hakan Muhafız (The Protector) series, and then attracted attention with the character of Esma in the digital series called "Hükümsüz", experienced the second biggest misfortune on television in 2021, in the TV series Yalancı (Liar). This time, Burçin Terzioğlu, who met with Salih Bademci in the lead role, had another misfortune with the project, which could stay on the screen for 10 episodes due to the low ratings.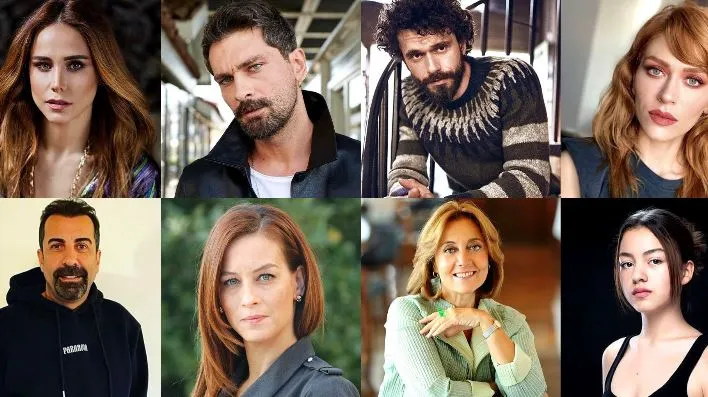 Now, the excitement that Burçin Terzioğlu will start a new series has surrounded her fans. The famous actress will take her place with the character of Ezgi in the digital series project called Sarmaşık Zamanı (Ivy Time).
Another misfortune for Burçin Terzioğlu, who shared the lead role with actors such as Onur Tuna, Hazal Türesan, Yiğiz Kirazcı, Emel Çölgeçen, Emre Karayel, Tilbe Saran, happened just before the shooting of the series.
According to the news reflected in the press, it is stated that the actress injured his foot as a result of falling at home and that the work on the set was postponed for this reason.
For Burçin Terzioğlu, the injury experienced at a time when she was preparing to go on the set again and to excite her fans is considered a great misfortune.
The shooting of the series prepared for the Bein Connect platform, called Sarmaşık Zamanı, will be held until the famous actress recovers.
The digital series project called Sarmaşık Zamanı, which is about the murder committed on a site and the events that followed, draws attention as a story with high excitement.