The news that Berk Oktay and Yıldız Çağrı Atiksoy fans have been waiting for has finally arrived. It was a matter of curiosity when the famous couple, who took the first step towards marriage by wearing an engagement ring in Izmir in the past months, will get married.
In their interviews, Oktay and Atiksoy stated that they would get married in September, but they avoided giving a date.
The wedding date of Berk Oktay, who is currently on the set of the TV series Bir Küçük Gün Işığı (A Little Daylight), and Yıldız Çağrı Atiksoy, Malhun Hatun of the Kuruluş Osman, has been announced.
According to the news in the magazine press, the couple, who will marry on September 9 in the garden of their house in Zekeriyaköy, will organize a fun wedding with the participation of their very close friends on September 10 in Polonezköy.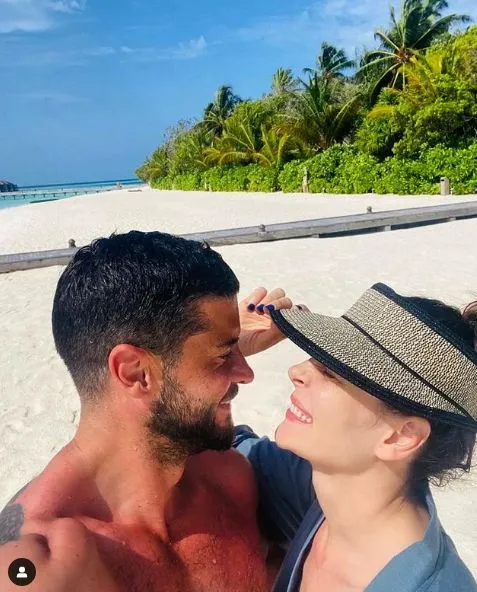 Last week, a follower on social media said, "What are you waiting for to get married? Why are you delaying? Yıldız Cagri Atiksoy, who got angry with her comment, "You love to wait", gave a harsh answer to her follower.
The fans of the actress, who replied to her follower, "I think, don't interfere in such matters without knowing what people are going through", also took a sigh of relief after the wedding date was finalized.
Two successful actors, who recently went to the Maldives and had a vacation alone, will go on their honeymoon later due to the series shooting.