Famous actor Cihangir Ceyhan was born in 1989 in Adana. The actor, who became popular with the digital TV series "Sıfır Bir Adana", later made many important productions. The actor who climbed the stairs quickly in his acting adventure, which he started in 2016, has written his name in very successful productions.
The real work that made Cihangir Ceyhan shine was the Çukur (The Pit) series. The actor, who attracted a lot of attention with the Azer character he played, was rewarded for his strong presence in the story, with offers one after another.
One of these offers was the lead role in the Alev Alev (Fire Fire) series. The actor, who had a very successful process in this series with the character of Ömer, then appeared in front of the audience in the second season of the Camdaki Kız (Girl in the Glass) series.
The series, which met with the audience on the Kanal D screen and had a great two seasons, was interrupted. However, the name that marked the second season of the series was undoubtedly Cihangir Ceyhan.
Surprisingly, the actor, who took part in the story with the character of Hayri, had a positive impact on the course of the series and had a great share in bringing the series back to a very good spot in the ratings.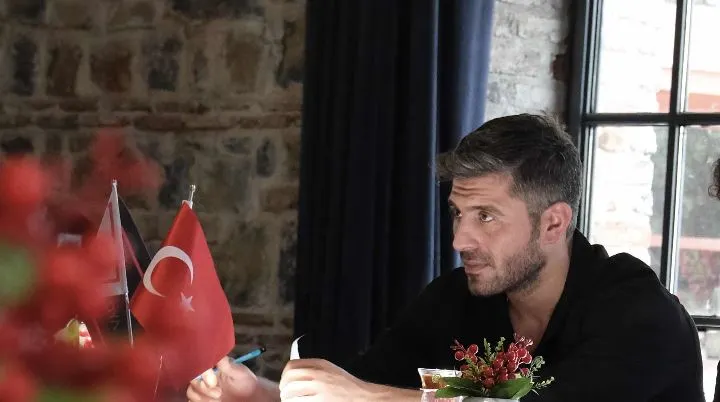 While the mystery of Hayri's character draws the audience back to The Camdaki Kız, it should be said that this character will come to the fore in the third season as well. The actor will now take a new step and appear before the audience for the first time in his career in a comedy role.
The shooting of the movie Güven Bana (Trust Me), whose story is written by the famous director Selçuk Aydemir and which he will lead as the director, will start soon.
Cihangir Ceyhan is also in the cast of the film, whose reading rehearsals have begun. Fans are curious about the role of the famous actor, and how he will appear in front of the audience in this comedy story will also be decisive for his career.
How will Cihangir Ceyhan perform in the comedy series? Those who have always watched the actor in drama productions are now eagerly waiting for the movie Güven Bana.