One of the most important clichés in Turkish TV series is also experienced in the TV series Bir Küçük Gün Işığı (A Little Sunshine). Is it possible for Seray Kaya, who is the most important element of the story with the character of Elif, to leave the series?
However, those who watched the 22nd episode finale watched with horror that Elif and Dila fell from the cliff into the sea, and there was no trace of either of them in the 23rd episode trailer.
Again, as a cliché of the Turkish TV series, Bir Küçük Gün Işığı is tried to increase the interest of the audience by giving the feeling that the leading actor may have left the series. Of course, there is no such thing as Seray Kaya leaving the series.
It can be expected that the character of Dila, played by Tuğçe Açıkgöz, will emerge somehow. However, it comes to mind that the screenwriters have resorted to such a cliché in order to increase the excitement of the series and to experience a major break in the course of the story.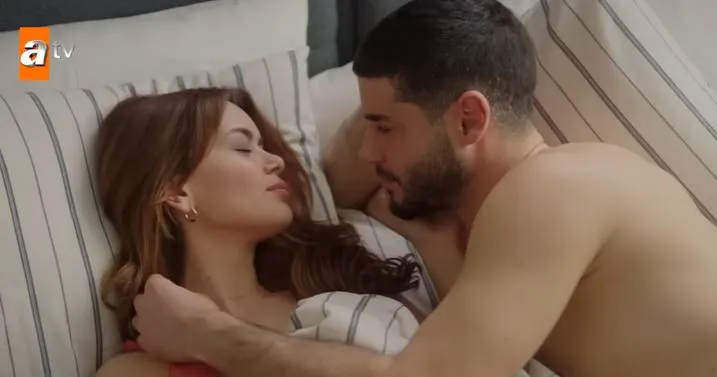 Let's just say that the impressive harmony and high energy of the duo of Berk Oktay and Seray Kaya, who are in the lead roles in the series, are reflected in the series very positively.
Very important changes are expected in the story of the series. Both the course of the relationship between Fırat and Elif and Dila's relationship with Ümran will go to a completely different point after this event. Of course, Elif, who risked her life to save Güneş, will rise once more in the eyes of the audience.
The 23rd new episode of the Bir Küçük Gün Işığı series will meet with the audience on Monday, February 27. In the new episode, Fırat is trying to find Dila and Elif, and thanks to this situation, he became close with his father. Güneş's psychology was broken in the face of what she saw. Will Dila and Elif be found?
Here you will find the answer to this question and the details of how the series will continue as a scenario in the 23rd new episode.
"Aramayı sonlandırdılar Fırat…"
Bir Küçük Gün Işığı 23. Bölüm Fragmanı
Yeni bölüm 27 Şubat Pazartesi 20.00'de atv'de!#BirKüçükGünIşığı @atvcomtr pic.twitter.com/fgYHuGSSGg

— Bir Küçük Gün Işığı (@gunisigiatv) February 20, 2023