The talented actress Esra Dermancıoğlu, who put forward a successful performance with the character of 'Behice', which she portrayed in ATV's phenomenon series Bir Zamanlar Çukurova, is coming to the screen with the series "Kaderimin Oyunu" broadcast on Star TV in the new season.
The actress, who is also on the agenda with her funny posts on social media from time to time, turned 53 years old. Esra Dermancıoğlu celebrated her birthday with a unique Instagram post.
Dermancıoğlu, who made a video in her home, attracted attention with her cheerful mood. The interesting cake prepared for the actress, who came together with her close friends for her birthday celebration, drew attention.
 

View this post on Instagram

 
Esra Dermancıoğlu celebrated at a hotel with her group of friends, including her close friends Demet Evgar, Beren Saat, pianist Fazıl Say and her husband Ece Dagestanlı.
Demet Evgar shared the frames from the celebration with her followers on her Instagram account. Evgar share; 'Happy birthday baby, all three wishes will come true,' she wrote.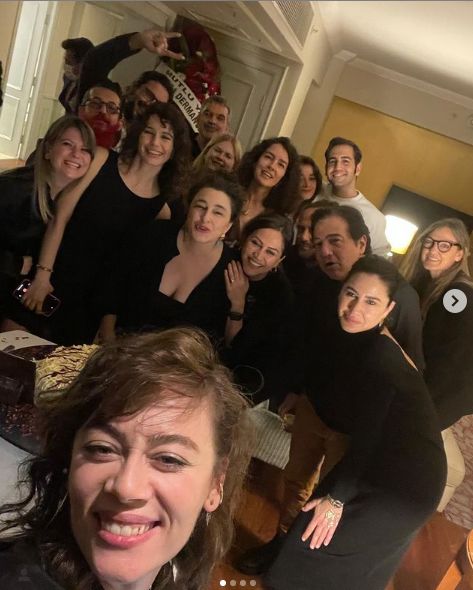 Demet Evgar also shared the birthday cake prepared for the actress. Esra Dermancıoğlu's birthday cake in the form of macaroni and ketchup and the inscription 'Madamkarna' written under the cake did not go unnoticed.