Young actress Nilsu Berfin Aktaş, who is just at the beginning of her career, attracted attention with the Show TV series Kuzey Yıldızı, which started in 2019. The actress, who became known and admired in a short time for his role as Gökçe, later appeared in the digital TV series Ölüm Zamanı.
Evaluating one of the most important opportunities of her life as the female lead in the TV series Benim Hayatım on Star TV this season, the actress will have to experience her first early finale as the story does not attract attention.
While it is claimed that the final decision has been made for the Benim Hayatım series, a very different claim is being made about Nilsu Berfin Aktaş.
According to the news of journalist Birsen Altuntaş, Nilsu Berfin Aktaş got married secretly. It is rumored that the 23-year-old actress was secretly married to businessman Serdar Sertçelik.
Nilsu Berfin Aktaş, who is just at the beginning of her career, was loved in a short time and she was able to show herself with her talents. It has already been a matter of curiosity what the actress, who has started to gain a fan base, will say about this secret marriage.
The actress recently attended an award ceremony with Serdar Sertçelik and said that she was very happy. It was known that the couple was in love, but no one knew that they were married.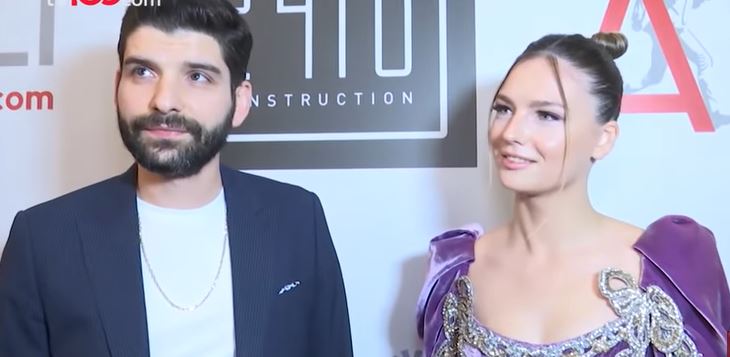 Nilsu Berfin Aktaş, who also received the award for a shining young actress, stated that she experienced such excitement for the first time in her life and that she aimed to win many awards.
Saying that everything is going well in her life, Nilsu Berfin Aktaş often has to commute between Ankara and Istanbul. Together with Serdar Sertçelik, who lives in Ankara, the actress is experiencing a busy period in her private life and is proud of being the leading female actor in a Star TV production like Benim Hayatım.