The prominence of a series on social media is actually a process that is more beneficial for the actors who take part in that series. The Duy Beni (Hear Me) series broadcast on Star TV also has a very successful social media performance. One of the productions in the best position among summer series at the point of interaction is Duy Beni.
The young actors of the series also come to the fore on social media. Rabia Soytürk, Caner Topçu, Sümeyya Aydoğan and Utku Coşkun have recently announced their names on social media thanks to the series. The rating performance of the Star TV series, which is supported by a large fan base, is not as bright as it is on social media.
The rival of the series, which aired on Thursday evenings, is the TV series called Gelsin Hayat Bildiği Gibi (Come Life as it Knows), which was screened on Show TV. Of course, this competitive situation will change with September. Because, with the resumption of both Mahkum (Prisoner) and Camdaki Kız (Girl in the Glass) series, the rating race will be dragged to a very different point on Thursday evenings.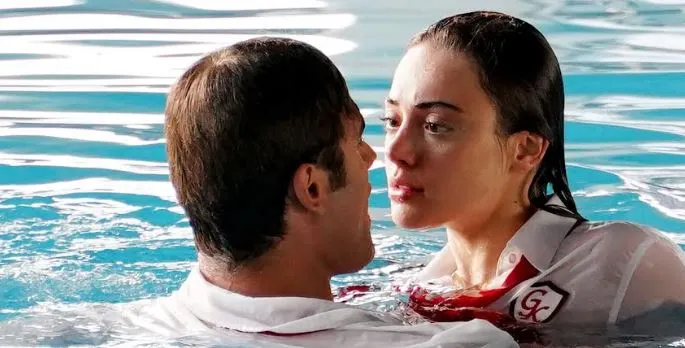 Duy Beni series stands with its ratings close to the average in the category of all people. It is not possible to know what the series will do against strong rivals in the winter season, which achieved slightly lower rates in the AB and ABC1 categories. Maybe Star TV can move the Duy Beni series to the weekend.
Gelsin Hayat Bildiği Gibi, on the other hand, had a very good debut and continues on its way with above-average ratings in all audience categories. September will be full of surprises for the show TV series, which is on the rise, with the effective performances of Ertan Saban, Devrim Özkan and Özge Özberk.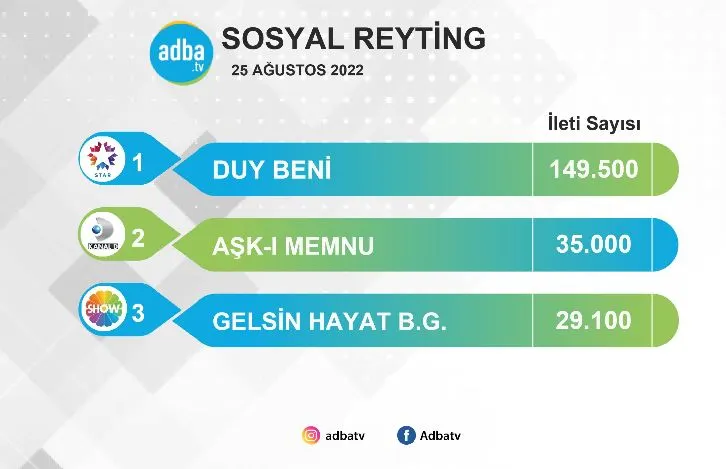 Despite the nearly 150 thousand interaction performances of the series "Duy Beni" on social media, the series Gelsin Hayat Bildiği Gibi is only able to reach one-fifth of this. This situation once again reveals the great interest shown in the series Duy Beni on social media.
However, this social media success has no effect on the ratings. This brings us to the fact that the success of the social media will not make a positive contribution to the troubles that the "Duy Beni" series may experience in September with the ratings.