Famous actress Ebru Özkan took the lead role in the ATV series Hakim (Judge) this season. The actress, who played the character of Yasemin in the story, was unlucky in the series' finale due to the low ratings.
Fans were very pleased when it was announced that Ebru Özkan will take the lead role in the new Turkish series Gri (Gray), which was announced by Disney Plus after the Hakim series. However, Ebru Özkan's reunion with Timuçin Esen, her partner in the Hekimoğlu series, which lasted for two seasons and made the final last year, doubled the joy.
Ebru Özkan started to take part in the sets again for the 8-part series Gray in the thriller genre. After the end of her role in Hakim for the crime, mystery and psychological thriller series, the actress, who went on the set, entered into an intense tempo again.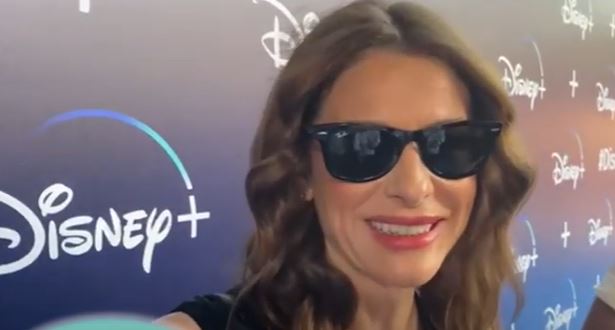 Ebru Özkan plays the female lead in the series in which Timuçin Esen plays the character of Fuat, a successful and respected lawyer.
The Gray series, which is about the life of Fuat's character changing with an unfortunate event experienced by his daughter, will come to the fore as a story of revenge and tragedy.
Ebru Özkan also announced that they are working on the set with excitement for her new project. Ebru Özkan, who participated in the Disney Plus launch, said, "The shooting has started. It is a very exciting, fast-paced drama full of action and tension, and announced that the Gray series will have an impressive atmosphere."