Kardeşlerim (My Brothers and Sisters) TV series continues with its 3rd season and the young names in the story of the series are on the way to become a popular figure.
Ecem Sena Bayır, who gave life to Afra, one of the influential characters in the series, has also become a name that has attracted much attention recently.
There are many young actors in the TV series, Kardeşlerim, and it is a great opportunity for them to be in such a popular production at the beginning of their careers. Ecem Sena Bayır succeeded in being one of the names who took advantage of this opportunity.
What happened between Oğulcan and Afra affected the fans of the series Kardeşlerim. The anxious wait on social media that Afra has left the story continues. Details about the continuity of this character will become clear in the new episodes of the series.
Ecem Sena Bayır stated that she is a person who memorizes well and that she finds herself successful in this regard. Answering questions with actress Esra Kılıç on Atv's youtube channel, the young actress made an interesting statement about hard work.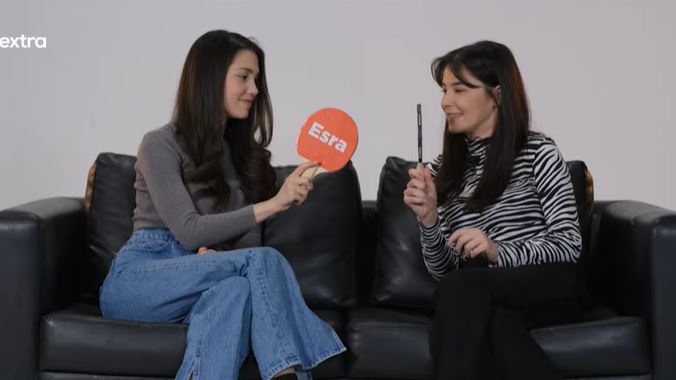 She said, "I try to perform, but in my normal life, I can call myself lazy in terms of hard work. But I am hardworking at my job."
Although it has been a long time in cheating, the actor also admitted that she cheated at school. Ecem Sena Bayır, "Which of you cheats the most?" answered the question.
Esra Kılıç confidently stated that she never cheated.
Ecem Sena Bayır, who became popular as the Afra in the TV series Kardeşlerim, said: "Is cheating like a lesson? Uff, it's been so many years but I was cheating."
Ecem was also very effective in ignoring lessons during her school years. It is obvious that the school years of the actress cannot be a good example for a TV series that includes young people living in high school like Kardeşlerim.
Expressing that she also uses social media a lot, the young actress said, "I do all the vain work," and made her smile.