Young actress Eda Elif Başlamışlı played the character of Elif Aslanbey in the phenomenon called Hercai. Although she took part in the series for a short time, the actress, who attracted attention, also took part in the series called Darısı Başımıza, İncir Ağacı, in her acting adventure, which she started in 2017.
The new series of Eda Başlamışlı will meet with the audience on Kanal D, starting Monday, September 26, at 16.00 for the week. Trailers of the series are published and it is expected to attract attention with its drama story. Hakan Dinçkol and Mine Çayıroğlu play the leading roles in Aşk ve Umut (Love and Hope), which stands out as an impressive drama story.
In the cast of the series; There are names such as Zafer Demircan, Cemre Kurum, Furkan Okumuş, Gamze İğdiroğlu, Serap Önder. Eda Başlamış also started to appear in front of the audience with the character named Zeynep in the cast.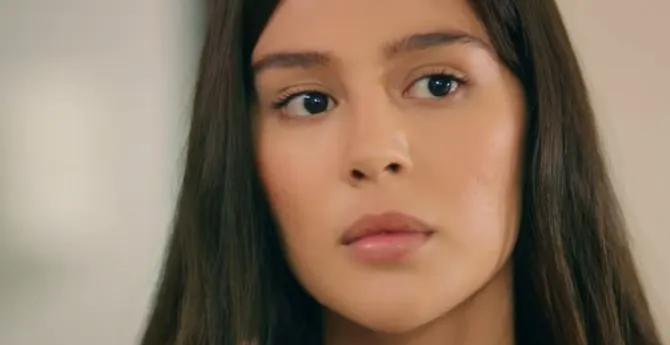 Eda Elif Başlamışlı, who was born in Ankara in 1997, first attracted attention by taking part in the program named "Everything Suits Me" on television. She started her acting adventure in 2017 with the movie Hep Yek 2. Afterwards, she took a role in the TV series Darısı Başımıza, Hercai, İncir Ağacı. The acterss, who is 1.70 meters tall, is a ram and 52 kilos.
While the actress's performance in the series was curious, Kanal D showed that it will continue to give importance to daily series with the series Aşk ve Umut.
The new daily series, produced by Focus Film, will bring the story of love, hope and starting over to the screen.