Yasak Elma (Forbidden Apple), Fox TV's longest-running TV series, continues its preparations for the sixth season. The date of the series, where many actors have left and replaced by new ones, will be set for the new season has been announced.
The Yasak Elma series, which made the fifth season finale with its 146th episode, is addictive to the audience with its story full of intrigue. Although the absurdity of its story is sometimes criticized, the series that turns this situation into an advantage creates surprise in the audience with every episode.
The Yasak Elma series, which was very successful in the ratings, will come to the screen with its sixth season in the coming winter months. Eda Ece, the leading actress, said that the series, which will set a new record in this way, will be on the set for the new season.
Eda Ece, who gave an interview to a magazine, said that the team will come together in October for the new season.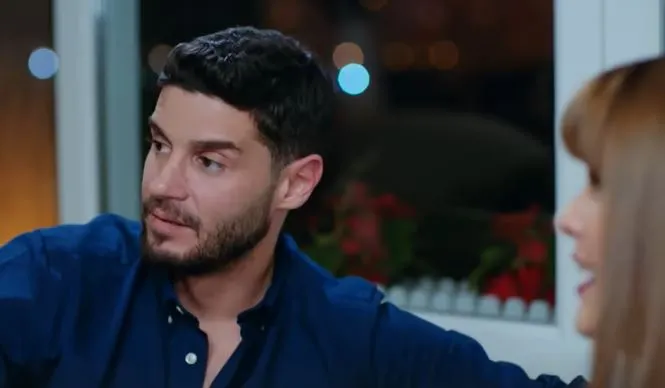 There have been many changes in the cast of the Yasak Elma series so far. Many leading actors have gone and new ones have come. Therefore, the audience is very curious about whether there will be new names in the cast of the series in the new season.
The traffic accident left its mark on the fifth season finale of the series. The final scene in which Yıldız, Ender and Çağatay, played by Eda Ece, Şevval Sam and Berk Oktay, rolled off the cliff in the same vehicle, was a sign that great surprises await the audience in the new season.
As a matter of fact, it turned out that Berk Oktay left the Yasak Elma staff. The successful actress will share the lead role with Seray Kaya in the TV series Bir Küçük Gün Işığı (A Little Daylight), which will be screened on ATV in the new season.
Another name on the agenda that she will leave the series is Şevval Sam. It was evident from the interviews she gave that Sam, who had been in the Yasak Elma for five seasons, was bored with the long-running series.
Therefore, the viewers of the Yasak Elma series will not be surprised to hear that Şevval Sam has left the series. However, Eda Ece denied this claim in a statement she made to reporters.