Gülçin Santırcıoğlu, who plays the character of İfakat in the TV series Yalı Çakını (Golden Boy), was born in 1977 in İzmir. The actress has been involved in various projects in the world of TV series since the early 2000s. In particular, the actress, who plays the character of Hatice in the Elveda Rumeli series, is known for successfully handling every role.
Gülçin Santırcıoğlu, who is married and lives a simple and quiet life, stated that even though she is in the acting world, her life has developed outside of this community. The actress, who made statements in the chat program on the youtube channel of Sabah newspaper, explained that she had lived in Kaş for the last few years and returned to Istanbul for work.
Expressing that she likes her private life to be protected, Gülçin Santırcıoğlu stated that they like to travel and have fun with her husband, and that her friends are people outside the acting community.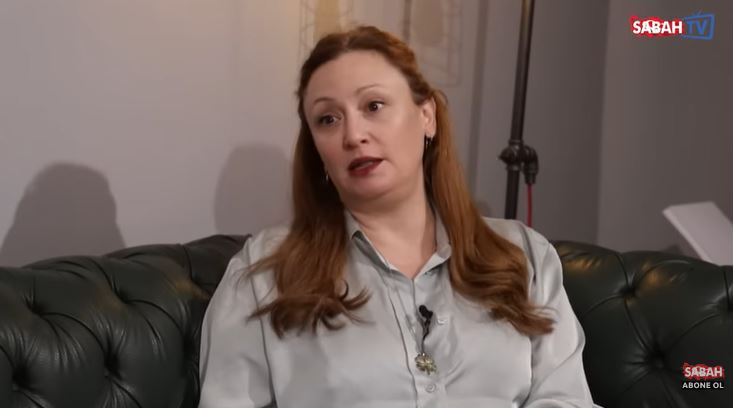 Explaining that she loves Istanbul and describes it as a business base, the actress said, "Istanbul has been very auspicious to me, it has treated me very well. I want to repair the parts of Istanbul that steal my energy from me in my private life," she said.
The actress, who made a name for herself in the digital TV series Antropoz, said, "Antropoz is a project that I am incredibly happy to be a part of. We shot it in Mararis, we loved the script. The casting was incredible, I think the result was also very good."
The famous actress, who has felt the reflections of the fact that she has been talked about a lot lately with the character of İfakat in the Yalı Çapkını TV series, gave the following information on this subject:
"The audience is used to me playing some pointy women. But İfakat is a different woman. They probably have feelings of beating while loving and loving while beating. They are trying to understand İfakat, they loved it, they adopted it, of course, because of the beauty of the work. It is going well, the reactions to İfakat are also very angry. There are also those who feel sorry for the accompaniment."
Explaining that the subject of forbidden love is very dangerous issues, the actress mentioned that whatever is in life, they are also included in the story of the series.
"I'm trying to portray one of the people from this side of life with my character," the actress said.