The Sefirin Kızı (The Ambrassador's Daughter) series, which started with the partnership of Engin Akyürek and Neslihan Atagül, and then after Atagül left for health reasons, and Tuba Büyüküstün took the lead role, became one of the unforgettable projects.
Gözde Çığacı, who played the character of Ceylan in the cast of the series, which lasted for two seasons, also attracted great attention with her effective performance.
After the Sefirin Kızı series, the fans who saw Gözde Çığacı in her new series were stunned. Gözde Çığacı, whom we are watching in the TV series Balkan Ninnisi (Balkan Lullaby), which is broadcast on TRT1 screen on Tuesday evenings, surprised everyone with the head-covered Gülsüm character. Many TV series fans had a hard time recognizing the actress with her new image.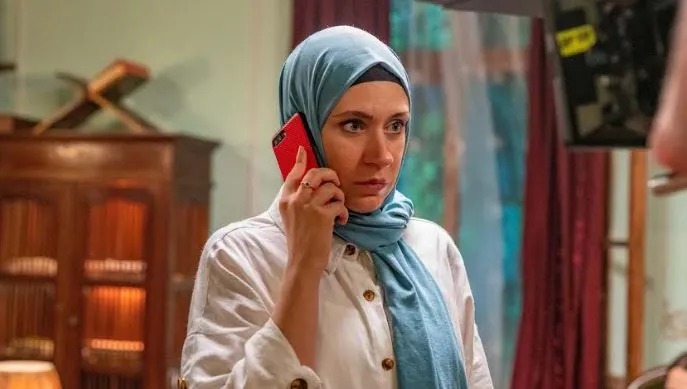 Gözde Çığacı gives a successful performance in the Balkan Ninnisi series, which was shot in Macedonia's capital, Skopje. The actress, who is a partner with Sarp Bozkurt, said that she was very excited when the offer came from the series.
Explaining that she did not hesitate to work abroad, the actress said, "It never made me think or frighten me, the moment I saw the character, I said 'I should play' and the idea that it was filmed in Skopje was even more appealing," and said that she gladly accepted the role.
Underlining that Gülsüm's character is a rational person, the actress said, "Actually, she is very logical and rational in decisions about her family, but she is completely emotional and sensitive in decisions about herself. By the way, there is a great love between Arif and Gülsüm… That's why it's happening so much," she said.
Expressing that she has similarities with the character of Gülsüm in terms of emotionality, Gözde Çığacı said, "We are similar with Gülsüm, the fact that we are both emotional, maybe I am the side that shows more, the side that hides behind that logic… Frankly, I was very excited that she did not resemble both me and any character I played before." she said.
Explaining that they were working on the Balkan dialect before the series started, the actress added that they had to work on the limp in every new scenario.