Duy Beni (Hear Me), the Star TV series, continues to be broadcast on Thursday evenings. The fourth new episode of the series, whose first 3 episodes were appreciated, began to be eagerly awaited. Rabia Soytürk plays the character of Ekim, and Caner Topçu appears before the audience as Kanat.
Berk Hakman and Ege Kökenli also take the lead roles in the series, and young names also draw great attention. You can see that the detail that comes to the fore every week in Duy Beni is the harmony and high energy between Ekim and Kanat. While the interest in the interesting story of the series increases, Ekim and Kanat are getting stronger step by step at the point of the favorite series couple.
The successful performances of Rabia Soytürk and Caner Topçu also made this series couple appreciated. Both young actors may have come to the fore in their previous roles, but the "Duy Beni" series gave them even more responsibility as a lead test for them.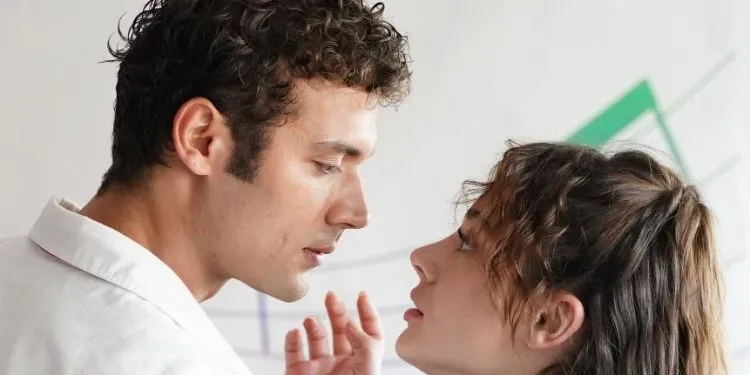 Rabia Soytürk, who was very successful in the TV series Benim Adım Melek (My Name is Melek), started to attract the attention of even more people with the series "Duy Beni".
Caner Topçu, on the other hand, took part in the historical series called Barbaroslar and received acclaim.
Duy Beni is getting more and more attention from the audience every week. The series, which started to get good results in its ratings, revealed one of the favorite couples of the summer period, and it made a lot of talk on social media.
With the successful performances of Rabia Soytürk and Caner Topçu, it is a clear fact that they will come out with gains from the TV series Duy Beni.
You can watch the fourth episode of Duy Beni on Thursday, July 28.