Damla Sönmez, who appeared in front of her fans on the television screen with the Maviye Sürgün (Blue Cage) series, is happy to take a role in a production that is effective in terms of her career. The actress, who returned to the series with Maviye Sürgün after the character of Dilruba in the TV series Aziz, which appeared on the screen between 2021 and 2022, thinks that the project has added a lot to her.
Explaining that it was a very enjoyable process for her, the actress stated that this 26-episode story gave them the opportunity to try new things with the following words:
"I am very happy. My profession is trying new things, teaching new things. Bülent Şakrak is the one who makes me laugh the most. He never shuts up. It has been a year that I will remember a lot in many things that I will go through in my life, and I will remember a lot, personally. I hope they enjoy watching Maviye Sürgün as well. I hope that they and our story there will have an impact on people."
Similarly, it seems that the Maviye Sürgün series will leave an important trace in Caner Cindoruk's life. Explaining that the series, which took 7 months to shoot in the Selimiye neighborhood of Marmaris, will bring a new breath to television, the actor said, "I think we are doing a clean job. I think it can be a new format that will bring a breath of fresh air to television," he said.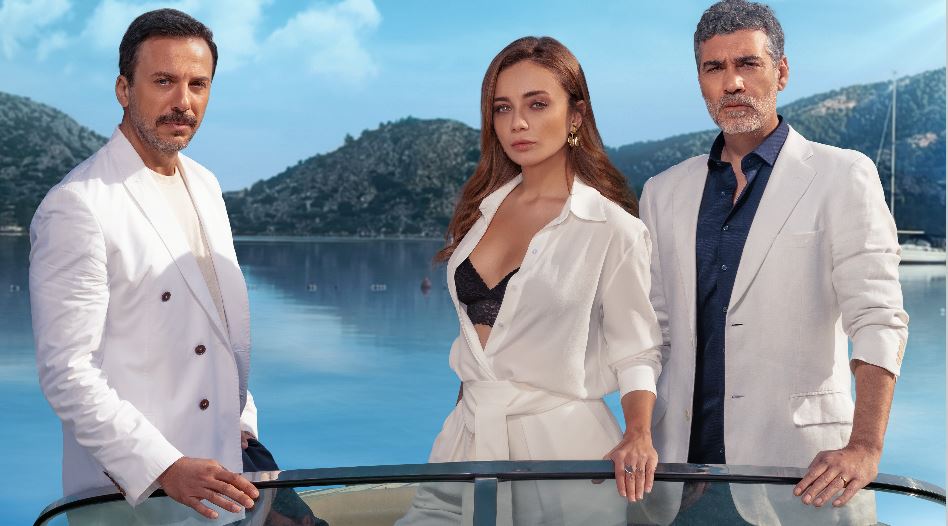 Caner Cindoruk also said that the scenes with Damla Sönmez and Serkan Altunorak, with whom he shared the lead roles, were fun and difficult. The actor said, "We can be dangerous when we come together. In crowded stages. It's very ingrained in us," he said.
Serkan Altunorak, on the other hand, said that in every episode of the series, something always happens and when the lead roles meet, there are lots of fun moments on the set. Stating that they had difficulties in shooting the scenes together, the actor also explained the power of the story with these words:
"Although the story was written in Istanbul, when you come here, give Selimiye its unique character. Geographically it is a very interesting place. The story became that, and we became that."