The Maviye Sürgün (Blue Cage) series, broadcast on Show TV, came to the fore as a business in connection with Latin America. The Maviye Sürgün series, which was shot in Turkey and premiered in Latin American countries, was widely talked about abroad with the name Blue Cage.
Caner Cindoruk, Damla Sönmez and Serkan Altunorak are in the lead roles in the Maviye Sürgün series, which started to be broadcast on Show TV during the summer period. Maviye Sürgün series, which 3 famous actors shot in Selimiye region of Marmaris for 6 months, became an interesting drama story.
The Maviye Sürgün series, which is frequently mentioned by the audience in the social media environment, was also a project where he experienced firsts for Serkan Altunorak, who plays the character of Ozan Adar.
Altunorak, who mentioned that the name of the series impressed him a lot at first, said, "The name caught my attention, the character I will play and the continuation of the story caught my attention. The character of Ozan intrigued me very much. It is the first time that I am playing such an opposite role," he said.
Mentioning that his co-stars were effective in accepting the role in the series, Serkan Altunorak said that he also loved Selimiye, where he stayed for 6 months due to the shootings.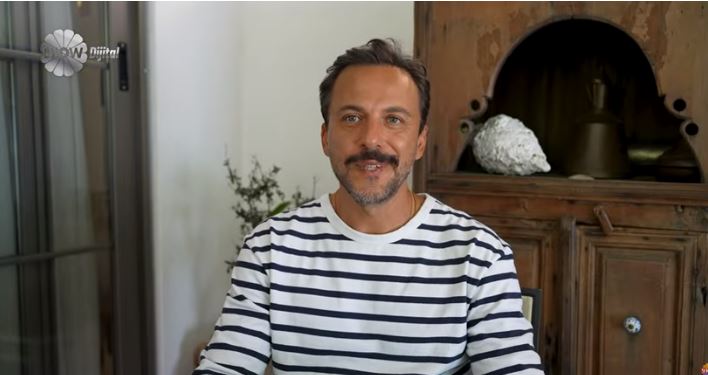 The famous actor said, "I think we are in one of the most beautiful places to shoot. Whether it's the nature, the weather and the working conditions… Of course, there were difficulties, the winter is not as warm and enjoyable as it is thought."
Mentioning that the nature of Marmaris affects them a lot, the actress also explained that they are motivated. He mentioned that the most interesting scene for him during the shooting was when he dived.
Serkan Altunorak is a name who loves to dive and he said the following about this scene: "The most interesting thing for me is that I was already diving as a hobby, we were able to use it here. I can say that it was an interesting experience to shoot a diving scene for 2 hours in mid-December."
Asked if he would like to be friends with the Ozan character he plays, the actor emphasized that he plays someone in very dark affairs.
Serkan Altunorak said, "I have never had a connection with such a world, I have never known anyone like that. I don't know what it would be like in reality, what I would do if I met such a person. I didn't think about it, I'm sure I would have reacted much differently if I met someone in real life with the character I play."